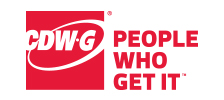 E&I has teamed up with CDW-G and Box on an exciting, special discount offer exclusively for E&I members through our CDW-G E&I Cloud Services contract. Internet2's NET+ contract with Box is expiring this May and will not be renewed, and current CDW-G Cloud contract pricing has been adjusted to meet or beat the Internet2 NET+ contract pricing.
This special discount offer through our CDW-G Cloud Services contract also includes special pricing on all Box add-on services, as well as an enhanced service level and security agreement. For those of you who are transitioning from the Internet2 NET+ contract to our enhanced contract with CDW-G Cloud Services for Box, our objective is to provide everything your institution needs to ensure that the transition is as simple and smooth as possible.
The Box enterprise content management platform solves complex challenges, from file sharing and access on mobile devices, to business processes, such as data governance and retention. More than 41 million users and 85,000 businesses rely on Box to manage their cloud content.
CDW-G streamlines the complexities of cloud solutions and simplifies the decision-making process. A dedicated Cloud Team provides value-added consulting and ongoing support and is 100% focused on recommending, architecting and deploying these solutions.
For more information on this exciting offer through our CDW-G E&I Cloud Services contract, visit the CDW-G microsite, contact Keith Fowlkes, Vice President, Technology Category: keith@eandi.org, (859) 516-3571, or Michael Mast, Portfolio Support Executive: mmast@eandi.org, (480) 414-4401.
> Return to the Technology Perspectives