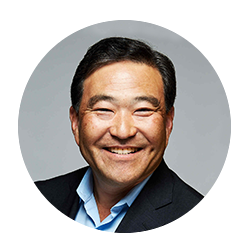 Archibald E. Asawa currently serves as Executive Vice President for Finance and Administration, Chief Financial Officer & Chief Investment Officer at Soka University of America. Arch joined Soka University of America in March 1998. His responsibilities include the overall management of the University's operations, including budget, finance, endowment, enrollment management, development, marketing, facilities and landscape management, mail center, purchasing, environmental health and safety, events, contracts management, Soka Performing Arts Center, and auxiliary businesses. He currently serves as the University's chief investment officer, managing a $1.3 billion endowment.
Arch served on the National Association of College and University Business Officers (NACUBO) Board of Directors and the Western Association of College and University Business Officers (WACUBO) Board of Directors and is a Past President of WACUBO.
Prior to joining the University, Arch worked as a management consultant for Fortune 500 corporations, universities, and public sector agencies since the 1980s. He also served as Special Advisor to the Mayor and Manager of Special Projects for the City of Los Angeles Mayor Richard J. Riordan.
Arch received his BA in Economics from Yale University and attended the doctoral program in management at UCLA's Anderson Graduate School of Management, focusing on strategy and organization.
Email: asawa@soka.edu