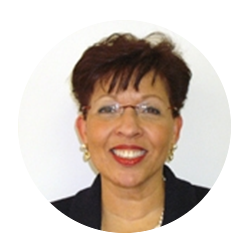 Debra D. Matlock is Executive Director of Purchasing and Contract Management for the University of Illinois Chicago (UIC). She leads a team responsible for all procurement and expenditure, receivable/revenue, and affiliation contracts for the 16 colleges, administrative departments, and UI Health Hospital and Clinics – representing more than 80,000 transactions annually totaling over $1.2 billion in spend and $250 million in projected revenue – to fulfill the University missions of education, research, and public service.
Debra is a passionate driver of change management initiatives to continuously improve procurement and contracting methodologies and systems and has evolved her department from transactional processing into a valued partner to UIC users, focusing on excellent customer service, compliance, transparency, and diversity. She is one of six people with delegated signature authority for both the President and Comptroller of the University of Illinois System and represents UIC on various community and diversity-based initiatives.
Debra initially joined the State of Illinois in 2006 and moved to the University in 2014. An expert transactional professional and attorney, Debra's analytical, communication, and negotiation skills were honed by her extensive private sector experience in creating, leading, and counseling teams responsible for strategic business alliances at leading-edge innovator companies including Rockwell Automation, Microsoft, Motorola, and Honeywell. Debra earned her law degree at Northwestern University and her B.A. in Sociology and Political Science at Loyola University Chicago.
Email: mdebra@uillinois.edu