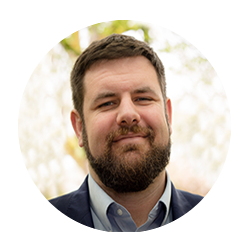 Greg Shabram serves as the Chief Procurement Officer at the University of Oregon (UO). He leads a team responsible for all procurement and high-level contracting activity for goods and services at the University. Greg also oversees the teams responsible for operating UO's eProcurement system "Duck Depot" as well as administrating UO's P-Card program, HUB outreach, and sustainable procurement plans.
Prior to his current tenure at UO, Greg worked at Boeing Commercial Airplanes as a procurement agent leading purchasing and contracting activities for Honeywell systems on 777, 777X, 767, and 767-2C both in development and production. Previously, Greg worked as a Contracts Manager at UO and a civil litigator in private legal practice.
Greg has a Juris Doctorate from the University of Oregon School of Law and a Bachelor's in History and Business Economics from the University of California, Santa Barbara.
Email: gshabram@uoregon.edu