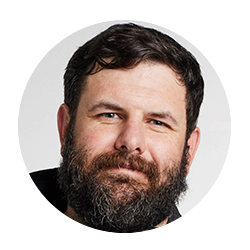 Greg Shabram serves as the Chief Procurement Officer at the University of Oregon. He leads a team responsible for all procurement and high-level contracting activity for goods and services at the University. Greg also oversees the teams responsible for operating UO's eProcurement system "Duck Depot" as well as administrating UO's P-Card program, disadvantaged business entity outreach, and sustainable procurement activity. In addition, Greg co-founded UO's COVID-19 Monitoring and Assessment Program (MAP). MAP is a COVID-19 testing program that continues to offer free PCR based COVID testing to K-12 students throughout the State of Oregon and to everyone in on campus and in wider Lane County community.
Prior to his current tenure at UO, Greg worked at Boeing Commercial Airplanes as a procurement agent leading contracting activities for various airplane systems in development and production. Previously, Greg worked as a Contracts Manager at UO and a civil litigator in private legal practice.
Greg has a JD from the University of Oregon School of Law and a BA in History and Business Economics from the University of California, Santa Barbara.
Email: gshabram@uoregon.edu