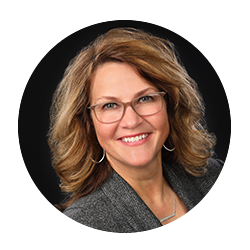 Jana has over 26 years in purchasing in private, public, government and higher education sectors. Her work experience includes oversight of procurement services, inventory management, purchasing card programs, accounts payable teams and managing the University Shared Service Center. Her recent accomplishments include the successful implementation of a complete procure-to-pay system, an electronic contract management system, a virtual card payment process, an electronic invoicing solution and a digital mailroom.
Currently, Jana is the Director of Procurement and Continuous Improvement at the University of North Dakota (UND) at the Grand Forks, ND campus. Her previous positions there include most recently Director of Financial Operations, Director of Procurement and Payment Services in 2017 and the Director of Purchasing in 2014.
Her main responsibility, at UND, is overseeing their enterprise-wide procure-to-pay eProcurement system. She also plays the vital role as the Subject Matter Expert for this system. Additionally, Jana expanded her role to include process improvement leadership for the Finance Division and works closely with other areas such as the administrative and academic departments. She also sits on the Loss Control Committee, Emergency Management Subcommittee and Space Management Committee.
Previously, Jana worked for Ecolab's Pest Elimination division as a Buyer and Fleet Department Manager (2003-2009) and then promoted to Enterprise Excellence Certified Black Belt and Manager (2013-2014). While at Ecolab, she gained diverse experience in procurement, operations, leadership, project management and eventually became Lean Six Sigma Black Belt certified.
One of her major contributions at Ecolab was transitioning their fleet to more fuel-efficient service vehicles to meet division goals of cost savings, reduced fuel consumption and sustainability efforts, with a total cost savings of over $4.2 million. During her time at Ecolab, she was nominated for a Global Circle of Excellence Award in 2008 and was a recipient of 2007 Pest National Support Center Circle of Excellence Award.
Jana has held additional Purchasing Manager positions at the state mill and elevator and a local agricultural chemical company – both located in Grand Forks, MN. Jana received her Bachelor's Degree, Business Administration (BBA), Management and Master's Degree, Business Administration (MBA) from the University of North Dakota at the Grand Forks campus in Minnesota
Email: jana.k.thompson@und.edu