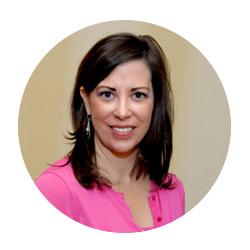 Judy Smith is the Associate Director for Strategic Sourcing at Howard Hughes Medical Institute (HHMI). Prior to joining HHMI, Judy worked for SciQuest as the Director of Procurement Strategy. She also spent more than nine years at the University of Michigan, working her way up from an Assistant Director of Strategic Sourcing to the Director of Procurement Services.
Judy possesses extensive procurement experience outside of the higher education arena. This includes working as a supply chain consultant for Capp Gemini Ernst & Young, working in Pharmaceutical sales, and serving an active duty tour in the U.S. Navy, where she was a Medical Service Corps officer specializing in Medical Logistics and Fleet Hospital Support.
Judy received the NAEP Professional Perspective Award in 2007 and 2008, and was recognized, along with a group of six colleagues, for collaborating on an article titled, "Calculating Procurement's Value." She also published an article on demand planning titled, "Let Suppliers Help Plan Purchase Needs." She has presented at several regional and national NAEP meetings, and has served on E&I's Strategic Sourcing Committee representing both the University of Michigan and Howard Hughes Medical Institute.
Judy holds a Master of Science degree from the University of Detroit Mercy in Health Care Administration. She earned her Bachelor of Science in Employee Relations, with an additional major in Psychology at Michigan State University.
Email: smithj@hhmi.org