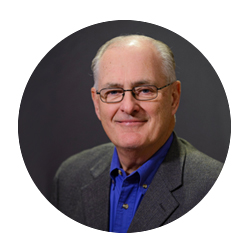 Kevin Maloney is the Director of Strategic Sourcing and PantherExpress System Solutions for the University of Pittsburgh. Strategic Sourcing is responsible for the establishment of University-wide and other high impact contracts via a strategic sourcing methodology. PantherExpress is Pitt's brand for the JAGGAER (SciQuest) full suite of e-procurement products.
Kevin has been in higher education for more than a decade. Prior to that he worked in the manufacturing sector at:
Corning Inc., in the consumer products division
The Elliott Company – a division of United Technologies
Haskell of Pittsburgh – a manufacturer of a full line of steel office furniture.
Kevin's experience includes managing and directing the functions of production, purchasing, shop floor control, production and capacity planning, order entry, data base management, storerooms, warehouses, shipping and receiving and materials management. He has designed and implemented ERP systems and directed the initiative of Total Quality Management. Kevin is a member of the E&I Strategic Sourcing Committee.
Email: kmaloney@bc.pitt.edu