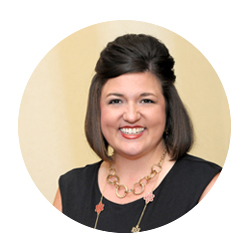 Missty Kennedy currently serves as the Director of Procurement & Business Services at Auburn University. She has previously served as the Assistant Director of Procurement Services, in addition to working in private sector procurement for three years. Missty has over 18 years' experience in Procurement.
While at Auburn, Missty has been instrumental in developing and implementing new roles for her procurement staff. She has also pursued cost savings and greater efficiencies through electronic issuance of bids and purchase orders, and played a leadership role in Auburn's strategic sourcing efforts. Additionally, she served as the co-chair of the university's Green Committee and as a member of the Banner Finance Steering Committee.
Missty was awarded the prestigious David H. Lord Cooperative Purchasing Award in 2012 at the NAEP Annual Meeting in Anaheim, California. Missty has been a tremendous supporter of E&I and cooperative purchasing, volunteering actively on both the Scientific Strategy Team and the Strategic Sourcing Committee. Through these venues, she has provided valuable insights and counsel to E&I, as well as subject matter and strategic sourcing expertise that have helped the committee and the team in their development of contracts that deliver value to the E&I membership.
Email: kennem1@auburn.edu