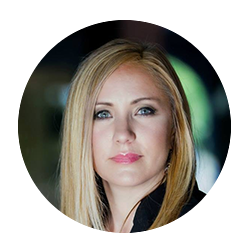 Nichol Luoma is the Vice President of University Business Services, University Sustainability Operations Officer, and Chief Procurement Officer at Arizona State University (ASU). Luoma is a first-generation college graduate and has nearly two decades of global business operations leadership experience. She oversees multiple operations at ASU, including supply chain (procurement and materials management), auxiliaries, parking and transit, sustainability practices, risk management, physical security initiatives, and environment health and safety.
Luoma graduated summa cum laude from ASU's WP Carey School of Business and Barrett, the Honors College with a bachelor's degree in supply chain management. She was also a WP Carey School of Business Outstanding Graduating Senior. She received her MBA from Duke University, where she also graduated summa cum laude and was honored as a Fuqua Scholar.
Luoma is a Past President (2018-2019) of the National Association of Educational Procurement (NAEP) and is a faculty member for NAEP and the Western Association of College and University Business Officers.
Email: nichol.luoma@asu.edu