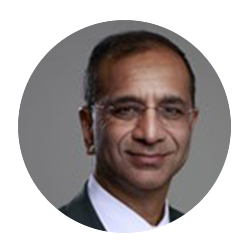 Nimish, Associate VP Procurement and CPO at Rutgers, is responsible for establishing the vision, mission, and strategy for a world-class procure-to-pay function and ensuring unsurpassed customer service practices and systems are implemented and maintained to support the needs of the various missions and operating units of Rutgers University.
His primary responsibilities include:
Determine and implement strategies that optimize the procurement of goods and services needed by customers and in partnership with business partners and vendors.
Develop a creative and dynamic approach to procuring goods and services that customers need at the best economic value.
Create an environment that consistently delivers unsurpassed customer service and develop customer relationships that are uniformly positive.
Stabilize, manage, and extend procure-to-pay tools that have been implemented recently, improving their utility to University Procurement Services, as well as administrative, faculty, and student users.
Nimish has more than 25 years of pharmaceutical industry experience in global strategic sourcing, supplier relationship management, and process improvement. Previously, he was the Head of Procurement Excellence at Mylan Pharmaceuticals, where he was accountable for the corporate-wide transformation of sourcing processes, deployment of enabling technologies/systems, and continuous improvement of the procurement organization. He created a Center of Excellence, which established procurement metrics, scorecards, governance standards and methodologies, learning and development programs, and knowledge repositories.
Nimish has held procurement and process engineering positions at Hoffman-La Roche, Cephalon, and Teva Pharmaceuticals. In these roles, he built, transformed, and led global organizations that were responsible for all aspects of enterprise-wide procurement services. Nimish is a Rutgers alumnus, having earned his Master of Science in Chemical and Biochemical Engineering from the University. He earned his Bachelor of Science from the University of East London.
Email: nimish.patel@rutgers.edu