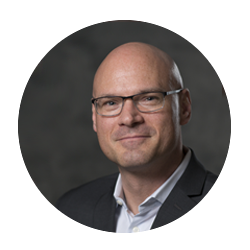 Ron Moraski is the Director of Procurement Services at Rensselaer Polytechnic Institute in Troy, New York. Ron has been in Higher Education since 2012 and has over 20 years of Supply Chain Management experience.
In his role at Rensselaer, he oversees the Procurement Services staff of Strategic Sourcing Managers, Systems and Analytics, as well as Administrative Support. Ron also has responsibility for the institute's Stockroom functions for critical maintenance, repair and operations related items. He assumed responsibility for Procurement Services at a key time during the department's transformation from transactional purchasing to strategic procurement. Ron also serves as a Confidential Title IX Student Advisor on campus, and leads Rensselaer's annual fund raising efforts for the American Heart Association.
Prior to joining Rensselaer, Ron has over 20 years of experience in Supply Chain Management with 3 major retailers. He has had responsibility for Inventory Management, Budget Planning and Allocation, Policy and Procedure, as well as negotiating and coordinating several systems implementations. Just prior to joining Rensselaer, he led a cross-functional world-wide team to design and replace the major supply chain planning systems at Toys R Us.
Ron earned his B.S. in Business Management Studies at Boston University in 1994.
Email: morasr@rpi.edu