Contract Number:
CNR01387
RFP or Project Number - Name:
683292 - Vaccines, Antibiotics, Over-the-Counter (OTC) and other Pharmaceutical Products
Agreement Type:
Competitive
Contract Effective Dates:
09/01/2015 - 08/31/2025
Medline Industries Inc. is the largest privately-held manufacturer and distributor of medical and surgical supplies in the U.S. The ability to deal directly with a manufacturer and distributor of top brands provides members with access to an extensive product offering, as well as the added value of expedited support and controlled costs.
In addition to medical surgical products, Medline also provides access to pharmaceuticals such as vaccines, antibiotics, generic injectable drugs, OTC's and vitamin supplements.
Contract Highlights:
Full Range of vaccines, OTC's and Pharmaceuticals
Product stored under strict OTC/Rx temp control storage
Product is under strict Rx and OTC lot control
Rx/OTC overnight shipping on all refrigerated pharmaceuticals
Rx/OTC will not ship with less than 6 month expiration dating
Real time reporting
eProcurement options
Over 40 distribution and service centers across the United States, including Alaska and Hawaii
Dedicated sales and customer service
Access to:

flu vaccine pre book program with marketing and clinical support
vaccines for employees and students
most commonly used antibiotics
a pharmaceuticals inventory formulary review by a registered pharmacist
full line of OTC oral, topical and ophthalmic products
full line of vitamins and supplements
Download the Medline product catalog. Also, check out the Medline's Newsroom for news, tips, and updates from field experts and the medical industry.
Learn more about Medline's Over-the-Counter Campus Program, which provides exceptional products and services to elevate your offering.
FoamTec nasopharyngeal and oropharyngeal diagnostic swabs are now ready to ship from Medline. Contact John Ahearn for details and to get started.
Did you know? E&I and Medline Industries, Inc. also have a contract for Medical & Surgical Supplies. Learn more.
More Information
Please contact your E&I Member Representative or Lindsay Taylor, Business Development Manager, Research and Academic Healthcare.
Getting Started
Complete this EZ Button form to sign up for this contract, as well as any additional E&I contracts you'd like to begin using.
---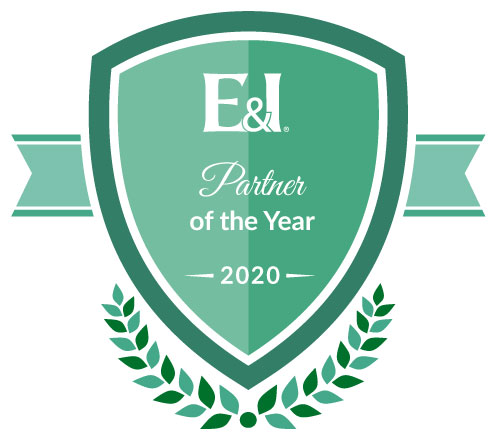 Related Content