It's time again for E&I's Board Member Elections. To begin the process, the Cooperative's Board of Directors President has selected the seven individuals to serve on the Nominating Committee.
Nominating Committee Responsibilities
The Nominating Committee is charged with the task of nominating one candidate per open position on the Board. Once the slate of candidates has been selected, the nominees are voted upon by the membership at the Cooperative's Annual Stockholders' Meeting. Terms for members of the E&I Board of Directors are three years each, with eligibility for re-election to three consecutive terms.
Members of this year's Nominating Committee appear below. More information will appear in future issues of the E&I Report.
2018 Nominating Committee: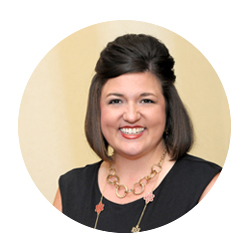 Missty Kennedy (Chair)
Missty Kennedy currently serves as the Director of Procurement & Business Services at Auburn University. She has previously served as the Assistant Director of Procurement Services, in addition to working in private sector procurement for three years. Missty has over 18 years' experience in Procurement.
While at Auburn, Missty has been instrumental in developing and implementing new roles for her procurement staff. She has also pursued cost savings and greater efficiencies through electronic issuance of bids and purchase orders, and played a leadership role in Auburn's strategic sourcing efforts. Additionally, she served as the co-chair of the university's Green Committee and as a member of the Banner Finance Steering Committee.
Missty was awarded the prestigious David H. Lord Cooperative Purchasing Award in 2012 at the NAEP Annual Meeting in Anaheim, California. Missty has been a tremendous supporter of E&I and cooperative purchasing, volunteering actively on both the Scientific Strategy Team and the Strategic Sourcing Committee. Through these venues, she has provided valuable insights and counsel to E&I, as well as subject matter and strategic sourcing expertise that have helped the committee and the team in their development of contracts that deliver value to the E&I membership.

---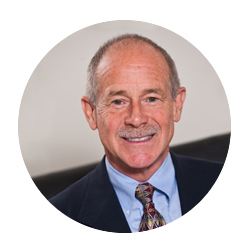 Bill Dillon (Co-Chair)
Before joining the National Association of College and University Business Officers (NACUBO) as Executive Vice President in 2004, Bill Dillon served as a business officer at both Carnegie Mellon and Chatham Universities and national vice president of market development for ARAMARK Higher Education. His responsibilities at Carnegie Mellon included serving as the Procurement Director for more than two years.
He has a BS degree in industrial engineering from Carnegie Mellon University and both an MPA in public and international affairs and a Ph.D. in higher education administration from the University of Pittsburgh. Over the years, Bill has taught undergraduate courses in finance and operational analysis at both Carnegie Mellon and Chatham University and in the MBA program at Indiana University of Pennsylvania.
He has served on various boards and committees during his career and is currently Chair of the Association of Public and Land-grant Universities (APLU) Employee Pension Investment Committee.
Bill has published articles related to a wide range of educational issues in NACUBO's Business Officer magazine and other professional journals and has been a speaker at the annual meetings of the Council of Independent Colleges, both the National and Eastern Association of College and University Business Officers, the Association of Sustainability in Higher Education, the National Association of Student Personnel Administrators, the Association of College Unions International, the Business Management Institute and the University Risk Managers International Association.

---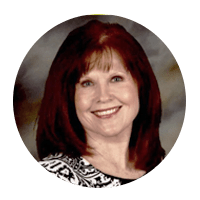 Linda Fast
Linda Fast joined the University of Arkansas as Manager of Procurement Services in February, 2009. She previously served as Director of Procurement for Northwest Arkansas Community College in Bentonville, as well as Senior Buyer for Winrock International, and she worked in procurement operations at the University of Central Arkansas and Arkansas State University-Mountain Home, Arkansas.
Linda is a native of Pittsburg, Kansas, and holds a Bachelor's degree from the University of Arkansas in Education, and an Associate Degree in Business Technology Management from Arkansas State University-Mountain Home. She currently holds certification as a Certified Professional Public Procurement Officer and Certified Public Purchasing Buyer, one of only 2,600 in the nation. Linda graduated from the College Business Management Institute at the University of Kentucky, the National Association of Educational Procurement Senior Procurement Academy, and she has received the Distinguished Service Award from the National Association of Educational Procurement (NAEP).

---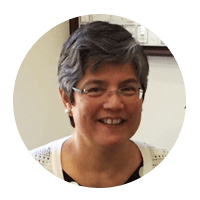 Tina Lowenthal
Tina M. Lowenthal is the Director of Procurement Services for the California Institute of Technology (Caltech), located in Pasadena, California. Tina became Director in late 2005, leading a team that comprises both Purchasing and Accounts Payable. She has been directly involved in the implementation of many e-procurement and e-sourcing tools at Caltech and continues to search for strategic ways to drive savings to the Institute.
Prior to joining Caltech, Tina spent 10 years at the Jet Propulsion Laboratory (JPL), a division of Caltech and the leading U.S. center for the robotic exploration of the solar system. Tina was part of the Acquisition Division, where she honed her procurement skills before transferring to the Campus.
Tina has a Bachelor's Degree from Michigan State University, as well as a Certificate in Government Contracts Management from UCLA and an MBA from the University of La Verne in La Verne, California. She is a member of NCMA and NAEP and is a proud a "white suiter" volunteer with the Pasadena Tournament of Roses Association, putting on the Rose Parade every January 1st.

---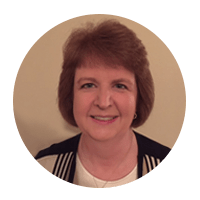 Kristen Meade
Kristen Meade has served as the Director of Supply Chain for the University of Missouri System since 2014. In this role she is responsible for overseeing and managing the purchasing, contracting, and strategic sourcing of supplies, services, and equipment for the four campus system and the health care system. Kristen also co-chairs the management of the Value Analysis program for the health care.
Before joining the University of Missouri System, Kristen spent 18 years in the purchasing/contracts administration department for the University of Missouri Health Care System in various roles, including four years as the Manager of Contracts Administration and Value Analysis. Prior to her health care experience, she spent five years as the Material and Production Control Manager for Tri-Con Industries, an automotive manufacturing company. Kristen earned her Bachelor of Arts Degree in Psychology and Sociology from William Jewell College.

---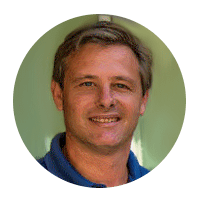 Jeremy Meadows
Jeremy Meadows is the Associate Director of Strategic Sourcing for the University of California – Office of the President where he leads the Facilities, Maintenance, Food and Logistics – Center of Excellence. After 10 years in the consulting and medical devices industries, Jeremy joined the University of California – San Diego leading the facilities, housing and dining organizations before moving to a system-wide role with the UC. He has his degree in Business Administration – Finance from California State University Long Beach.

---

Greg Shabram
Greg Shabram has served as the Associate Director of Purchasing and Contracting at the University of Oregon (UO) since 2016. He leads a team responsible for all procurement and high-level contracting activity for goods and services at UO. He also leads the operation of UO's e-procurement system "Duck Depot", manages enterprise vendor relationships, and develops and executes UO's enterprise purchasing strategy.
Prior to his current tenure at UO, Greg worked at Boeing Commercial Airplanes as a procurement agent, leading procurement and contracting activities for Honeywell systems on 777, 777X, 767, and 767-2C development and production. He previously served as a Contracts Manager at UO as well as a civil litigator in private legal practice.
Greg has a Juris Doctorate from the University of Oregon School of Law and a Bachelors in History and Business-Economics from UC Santa Barbara.
2018 E&I Nominating Committee