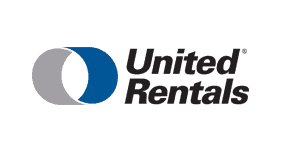 It's time to enhance and streamline your project or operation. Our new competitively awarded E&I contract with United Rentals is now available!
E&I members now have access to a comprehensive catalog of equipment and support services from this industry-leading nationwide equipment rental provider at unbeatable rates.
Whether you're looking for general tools such as forklifts, compaction equipment, and masonry tools, or specialty applications such as trench safety tools, power & HVAC, pump solutions, or onsite services, United Rentals has the solutions you're looking for to get the job done. Plus, those in need of permanent solutions can purchase top-of-the-line equipment!
Get the full details about this contract, including equipment and service categories available to members, and sign up at www.eandi.org/contracts/united-rentals.
For more information, contact your E&I Member Relations Representative or David Ott, E&I Portfolio Support Executive.
United Rentals Contract