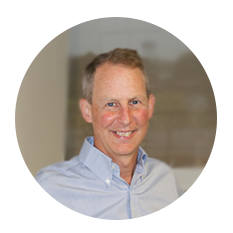 A short background of your career:
Strategic marketer with experience across industries. Previous positions include brand management jobs at Kraft, a stint in book publishing, marketing and brand consultant at Marketing Corporation of America and FutureBrand, leadership positions at Mercer, Staffing Industry Analysts and Teladoc.
Your goals in your new position:
To build on the past successes of E&I and contribute to future growth by leading a group of world-class marketers in the creation and execution of differentiated, digital marketing programs.
Your favorite aspect of marketing:
Taking a project from strategy through to execution. Turning data-based strategies and insights into differentiated brands that are revered in the market.

Best advice you've ever been given:
"Keep your eyes on the seams of the ball."

How you spend your free time:
Commuting to and from work between Weston, CT and Jericho, NY. 😉 Also jack of all sports, master of none. Favorites are cycling, paddle tennis, running and snowshoeing. Playing with our cocker spaniel puppy, Jo(sefina) Cocker.

Last book you read:
Behold the Dreamers by Imbolo Mbue

Your childhood dream job:
VP of Marketing for E&I Cooperative or Shortstop for the New York Mets

Tell us a joke:
An old piece of tangled rope walks into a bar. The guy sitting next to him says, "Hey buddy, you wanna buy me a drink?" The rope replies, "I'm a frayed knot."

One thing people would be surprised to know about you:
Have visited and/or done business in 40 countries and speak four languages (English, Spanish, French and Japanese…in that order)
Get to know Philip Grabfield