No need to hit refresh – the wait is finally over!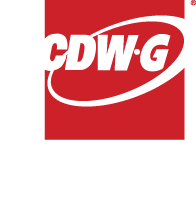 E&I is pleased to announce our new competitively awarded contract for Computer Equipment and Related Hardware, Software, Service, and Support with CDW Government LLC (CDW-G).
This new contract provides access to a diverse portfolio of professional IT products and services. CDW-G proudly partners with major manufacturers such as Dell, HP, Microsoft, and Lenovo, to provide specialized solutions for your PC, server, storage, networking, and IT peripheral needs. For higher education members, this contract also includes access to Apple products, many priced below current Apple Education Pricing.
Whether you're looking for discrete hardware and software products, complete integrated IT solutions, or professional advice and assistance from a team of tech engineers and experts, CDW-G has the products you need and the technology solutions you've been looking for.
Contract Highlights:
Competitive pricing across CDW-G's entire service and product portfolio
Advanced technology solutions (virtualization, security, data center optimization, etc.)
Enhanced Member Pricing (requires annual spend commitment)
Access to Apple products, many priced below Apple Education Pricing (available to higher ed members only)
Streamlined e-commerce and e-procurement integrations
Dedicated account team specialized in serving higher ed and K-12
Custom online ordering website and dedicated CDW-G Account Manager
Service and support through OEM-certified experts
Getting started is easy!
Please complete this online form to activate your account. For more details, please contact your Member Relations Representative or Michael Mast, E&I Business Development Manager, Technology Products.
This contract is the result of a competitive award based on E&I's RFP#683385.
CDW-G Contract for Education