An Interview with Brent Bronson, VP of Public Safety Programs at North American Rescue
| By E&I Cooperative Services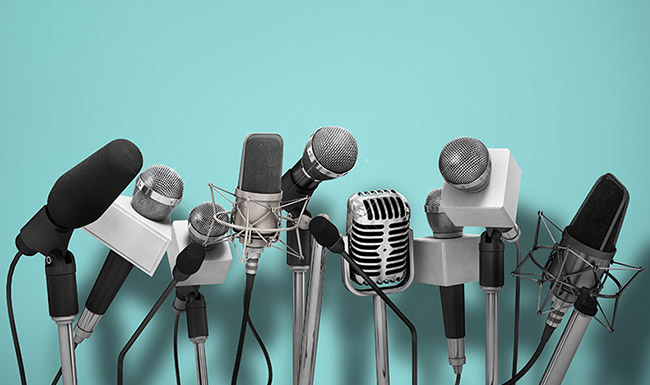 As campus safety and emergency preparedness have become increasingly important at K-12 and higher ed institutions, access to life-saving equipment and supplies is an imperative. In conjunction with the nationwide Stop the Bleed initiative, many schools are investing in Bleeding Control Kits to equip bystanders in the event of a major trauma event.
We recently spoke with Brent Bronson from North American Rescue (NAR) about this growing trend.
Can you give us some background on the Stop the Bleed initiative?
Following the active shooter incident at Sandy Hook Elementary School of 2012, the American College of Surgeons and the Federal Bureau of Investigation met in April of 2013 to bring senior leaders from the medical, law enforcement, fire/rescue and EMS community along with military experts to discuss ways to help improve the survival of injured victims of mass casualty shooting incidents. One of the important strategies was taking lessons learned from the battlefield and transitioning then into civilian responses to help reduce unnecessary deaths as a result of major trauma events such as active shooter incidents.
In 2015, the White House launched the Stop the Bleed Initiative as an awareness campaign and call-to-action. The goal of Stop the Bleed is to encourage bystanders to become trained, equipped and empowered to provide immediate assistance to help stop bleeding in injured persons before trained responders arrive. A person who is bleeding can die from significant blood loss in under five minutes, so every second is important to help save lives from traumatic injuries.
How does North American Rescue fit into the equation?
NAR was an early supporter in the Stop the Bleed initiative, with a specific focus on providing public access to life-saving medical equipment in the form of Bleeding Control Kits. The model for this program was built off the Automatic External Defibrillator (AED) program, which aimed at putting the appropriate medical equipment in public spaces to address an incident involving sudden cardiac arrest. The Stop the Bleed Program focuses on providing public access to the equipment necessary to prevent a delay in treatment of the critically injured.
What is the intended purpose of a Bleeding Control Kit and why is it important?
Bleeding Control Kits are intended to provide the essential life-saving equipment necessary in the event of a major trauma event, like a school shooting, as well as to address more common everyday emergencies on campus like vehicle accidents, sports-related or other accidental injuries, or classroom mishaps. The goal is to have the appropriate equipment readily available for the general public to take immediate action, because if someone, for example, severs a femoral artery – which is the major artery in the leg – they can bleed out in as little as three minutes. That's significantly faster than the amount of time it will typically take for paramedics to arrive.
Most first-responders at a major tragedy face chaos when they arrive and often have to treat multiple casualties at once. Having students, teachers, and staff trained to use this equipment can be critical in saving lives, especially where minutes can make all the difference.
What equipment is included in a Bleeding Control Kit? What are the variations?
The basic kit includes tourniquets, pressure dressings, gauze bandages, gloves, shears, and survival blankets. There are variations in terms of size and configurations. For example, there are single, twin, five, and eight pack stations. There is also an option to include hemostatic dressing, which enhances blood clotting abilities. For the most part, the decision on which kit to purchase comes down to an institution's funding, but just having a basic bleeding control system on-hand is a great start.
Is there any kind of specific training provided to complement/accompany the kits?
NAR offers online training videos and modules for the kits, and a number of organizations like the American College of Surgeons have developed training programs as well. In Georgia, with the help of the Georgia Trauma Commission, local EMS agencies and hospitals have been providing training to their local schools. After completing the training, the schools were provided bleeding control kit as part of a statewide bleeding control program. Often, it is local hospitals, fire/rescue, EMS and law enforcement agencies that are collaborating with local schools to provide training, and some schools are including it as part of the health curriculum to accompany other types of training, such as CPR.
Where are the Bleeding Control stations typically placed in a school building?
The placement of the kits throughout the building, or the school's deployment strategy, varies depending upon the organization.
Some schools have implemented a strategy where they place a single kit in the classroom(s), others have chosen to place them in a centralized location in the building alongside their other medical equipment, like their AEDs. Ideally there would be one kit in every classroom in the building, and an eight-pack station down every hallway as well as any other places where there's the potential for a large gathering of people such as the football stadium, auditorium, gymnasium, cafeteria, etc. Plus, the front office, school nurse and school resource officer would be equipped with them.
NAR works with a school system that provided one kit to each school resource officer and one to the school nurse, so they've got two kits in each building. Again, it all comes down to funding.
How are the kits and/or how is the training funded?
To date there hasn't been any specific or direct federal funding put behind the program, but schools can choose to use federal grant money or other grant funding to buy the bleeding control kits. Often the kits are funded through individual school budgets, or in some cases through PTA or other organization fundraisers. A number of hospitals have purchased the kits through endowments and are providing training to the local schools with those funds.
In Texas many of the Independent School Districts are funding the training, while in Georgia, the Georgia Trauma Commission is funding the kits and part of the training. In Arkansas a portion of the kits were paid for through a grant from the state, and the other portion was provided by Arkansas Children's Hospital. There's really no set standard for how the kits are funded.
Any real-world examples you can share where the kits have been utilized?
One recent example was at Marjory Stoneman Douglas High School where the first responding police officers involved in the active shooter incident utilized bleeding control kits. And there are many examples that don't involve an act of violence.
In the Georgia, there have been three reported incidents where they've utilized the kits – a shop class injury, a fight between students, and a situation that involved a student that fell off playground equipment, suffered a compound fracture of her humerus, and severed her brachial artery which is a major artery in the upper arm. The school nurse had received her training just prior to the incident and pulled the kit out, utilized a tourniquet, and saved the student's life.
Finally, are there any concluding thoughts you can share with our members in education?
There's no magic wand when it comes to emergency preparedness, but there are a lot of things schools and universities can do. At the end of the day, it's about mitigating risk at every turn. Schools can harden their perimeter through technology, surveillance, and things like biometrics, facial recognition, and access control. They can use trained security staff who know what to look out for and how to react. And they can train students and staff in being first responders and intervening to use equipment like bleeding control kits.
School safety and security is an ongoing, evolving process, and one that should involve all stakeholders.
---
About the Author
Brent Bronson is Vice President of Public Safety Programs for North American Rescue (NAR). He received a BA in Public Leadership and a BS in Emergency Management and Administration. Mr. Bronson is a Nationally Registered Paramedic and holds several prehospital medicine instructor certifications. He was a career firefighter/paramedic/tactical medic for a high call volume municipal fire department and also was a member of both state and national level committees for tactical medicine.
North American Rescue is a subsidiary of Henry Schein, the world's largest provider of health care products and services. NAR products are available through E&I's competitively solicited Henry Schein contract. Learn more & sign up today.
---
< Previous: 4 Tips to Help Procurement Prioritize Sustainable Products on a Budget
> Next: Weaving a Sustainable Mindset into the Campus Culture: Achieving Green Goals Starts with a Cultural Revolution