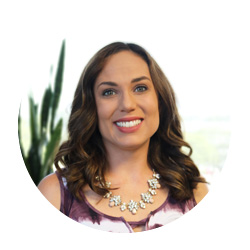 We are pleased to introduce Megan Mercer, our new Member Relations Executive responsible for higher education members in Illinois, Indiana, and Iowa. Megan will be responsible for helping members with their contract utilization and ensuring their complete satisfaction within the Cooperative.
Megan brings a wealth of experience as a higher education sales professional who grew through the ranks at American Education Supply. She has a wealth of knowledge in strategic prospecting, sourcing, and contract utilization.
You can reach Megan via email at: mmercer@eandi.org
Get to know Megan!
What is your background/experience? I have 7 years of experience in higher education at American Education Supply, where I worked closely with E&I, specifically with Member Relations Executives.
What aspects of your position do you enjoy the most? Working with people that share the same passions as me! I love getting to meet new people daily while still working closely with the amazing people I have met thus far.
What is your guilty pleasure? Sour patch kids!
How do you spend your free time? Spending time with my family and friends. I am a Chicago Fair-Weather sports fan.
What is your favorite movie? Liar Liar or Happy Gilmore
What is one thing people would be surprised to find out about you? I was a competitive cheerleader & coach – I was on ESPN!
For questions, please contact Todd Raeder, Executive Director, Member Relations, Eastern Region, at traeder@eandi.org.