September 20, 2018 – E&I Cooperative Services (E&I) has announced several value enhancements to their contract with W.W. Grainger (Grainger) designed to offer E&I institutional members greater discounts and incentives on maintenance, repair, and operating (MRO) products. These enhancements follow significant incentive payments made to members who used the Grainger contract in 2017. With close to two-thirds of E&I members in higher education using this contract in the past 12 months, contract adoption and utilization is expected to rise with the rollout of these improved benefits.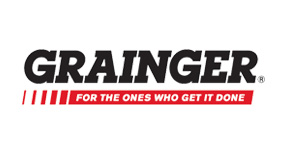 "With the tremendous success we've seen through our Grainger contract, it's clear that our value proposition is best-in-class—and is only getting better with these new enhancements," said Tom Fitzgerald, CEO of E&I. "E&I was able to secure the best value for our members based on our long relationship with Grainger and our joint dedication to the education sector. "
Available to all E&I members in higher education and K12, the enhanced Grainger agreement includes an improved incremental growth incentive available on purchases exceeding the prior year's volume, as well as an e-commerce incentive on purchases made directly through most e-commerce platforms, such as Grainger's E&I Exchange Portal. 230 service offerings are now available, and members have access to pre-negotiated discounts on over 1.5 million items across 35 categories, including 1,000 local hot list items, while baseline pricing has been enhanced in 23 categories.
Members already using this contract will have these enhancements automatically applied to their account. For more information, or to sign up for E&I's competitively awarded Grainger contract, please visit: www.eandi.org/contracts/grainger.
About Grainger
W.W. Grainger, Inc., with 2017 sales of $10.4 billion, is North America's leading broad line supplier of maintenance, repair, and operating products (MRO), with operations also in Europe, Asia, and Latin America. For more information, please visit: www.grainger.com.
About E&I Cooperative Services
E&I Cooperative Services (E&I) is the only member-owned, non-profit purchasing cooperative solely focused on serving education and related facilities. E&I delivers expertise, solutions, and services through a diverse portfolio of competitively solicited contracts. By leveraging the knowledge and purchasing power of its nationwide membership, E&I helps higher education and K-12 institutions reduce costs, optimize supply chain efficiencies, and save time on the RFP process. The Cooperative's member-driven competitive solicitation process has been validated by the National Institute of Governmental Purchasing (NIGP) as complying with generally accepted procurement standards.