December 10, 2018 | by Keith Fowlkes, Vice President, Technology at E&I Cooperative Services
In December, three new leaders were added to the E&I National Coalition on Enterprise Systems and Services, a new advisory group to aid in the strategic direction of the E&I Technology Category. More information on the mission and goals of the E&I National Coalition on Enterprise Systems and Services can be found at the bottom of this page.
John (Jack) Suess, Vice President and CIO at the University of Maryland – Baltimore County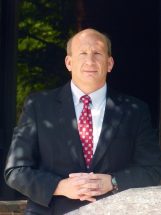 Mr. Jack Suess is an alum of UMBC and has worked at UMBC since 1981. He holds a B.A. Mathematics and M.S. Operations Analysis. Throughout the years he has taught a number of courses at UMBC, including Computer Organization and Assembly Programming, Unix System Administration, and Computers and Society. He has led UMBC information technology since 1997 and was appointed UMBC CIO in 2000. In 2002, he was made a direct report to the President and was named Vice President in 2005. His CV can be found here.
Mr. Suess has been an active researcher in advanced networking and was PI on UMBC's 1997 NSF grant for vBNS networking and was the PI on a 2014 NSF cyber infrastructure grant to upgrade the network to 100 Gbits. In addition he has been co-PI on a NSF grant to increase women in IT through improved access to global resources and a state grant for broadening IT skills across all majors. He is a regular speaker on data analytics for student success, cybersecurity, identity management, and technology standards for teaching and learning.
Loren Malm, JD, CISSP, Interim Vice President for Information Technology at Ball State University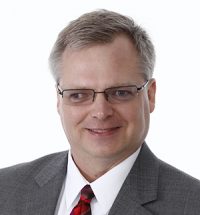 Loren Malm currently serves as the Interim Vice President for Information Technology. Mr. Malm oversees and provides strategic leadership for the units and divisions within the Office of Information Technology, and works with the President, Board of Trustees, and the President's Cabinet to provide leadership for the strategic use of Information Technology across all university units. Mr. Malm oversees the overall design and management of budgets and staffing for Information Technology and serves as the university's liaison to the Board of Trustee's Audit and Compliance Committee.
During his 28 years of service at Ball State University, Mr. Malm has held numerous roles ranging from systems engineering to managing the front lines of customer service, to information security. Mr. Malm holds a Bachelor of Arts degree and a Doctor of Jurisprudence. Mr. Malm was also among the early group of professional to receive the Certified Information Systems Security Professional (CISSP) certification, holding that certification and remaining an active member of that community since 2001.
Kevin Morooney, Vice President, Internet2 Trust and Identity Services & NET+
Kevin M. Morooney is Internet2 vice president of trust and identity and NET+ programs. Scholar-focused trans-organizational trust, identity and global federation has become of vital importance to the mission and work of the Internet2 community and across the broader research and education landscape. Morooney leads the development of effective long-term trust and identity strategies as well as the design and delivery of Trust and Identity in Education and Research (TIER) program components. Morooney was deeply involved with other community members in the development of both InCommon and TIER.
Before joining Internet2, Kevin served nine years as the vice provost for Information Technology and chief information officer at Penn State. His responsibilities included the leadership and operation of the university's largest IT organization, and for creating success for more than seventy other IT organizations that supported Penn State's twenty-four campus locations. During that time he led transformational efforts in service management, data center management, and strategic planning.
---
What is the E&I National Coalition for Enterprise Systems & Services?
Public and private institution technology leaders have deep concerns over licensing restrictions, high turnover rates with solution providers, and lack of pricing transparency and development directions. They also have increasing worries that solution providers' business models are outdated and inefficient for today's institutional needs. While there have been a few institutions who have attempted to address these issues directly, many times they have been met with empty promises and even a few contentious sales discussions.
E&I Cooperative Services is in a unique position in our role as "trusted advisors" and partners with our over 4,500 member institutions across the U.S. As a non-profit organization, we are owned by our members and can bring together some of the best minds in educational technology and procurement to discuss institutional needs and encourage industry change with our solution providers.
It is for this reason that we have created the E&I National Coalition for Enterprise Systems and Services to bring together the nation's top chief information/technology officers and technology procurement leaders to make positive change. This group will begin broad discussions on the future of enterprise technology, cloud operations, software licensing, and business practices in the industry while recognizing those institutions and solution providers that are innovating and making positive change in higher education.
More information on the Coalition and its full membership can be found here.