| May 14, 2018 | By Keith Fowlkes, Vice President, Technology at E&I Cooperative Services
If you have read my articles in E&I's Technology Viewpoints blog or in EDUCAUSE Review over the past years, you know that I am very concerned about the future of higher education enterprise systems, especially cloud operations. My concerns started with private colleges and universities, but as my conversations on this subject have broadened to public institutions, I have become a bit obsessed with the subject since most of the issues for both groups are the same.
Public and private institution technology leaders have deep concerns over licensing restrictions, high turnover rates with solution providers, and lack of pricing transparency and development directions. They also have increasing worries that solution providers' business models are outdated and inefficient for today's institutional needs. While there have been a few institutions who have attempted to address these issues directly, many times they have been met with empty promises and even a few contentious sales discussions.
E&I Cooperative Services is in a unique position in our role as "trusted advisors" and partners with our over 4,500 member institutions across the U.S. As a non-profit organization, we are owned by our members and can bring together some of the best minds in educational technology and procurement to discuss institutional needs and encourage industry change with our solution providers.
It is for this reason that we have created the E&I National Coalition for Enterprise Systems and Services to bring together the nation's top chief information/technology officers and technology procurement leaders to make positive change. This group will begin broad discussions on the future of enterprise technology, cloud operations, software licensing, and business practices in the industry while recognizing those institutions and solution providers that are innovating and making positive change in higher education.
The founding institutions of this new coalition are now starting to discuss broad industry issues and will reach out to other technology leaders at major institutions to gather ideas, information, and consensus on industry changes that need to be made to build a better and more transparent future industry environment for higher education operations. This group will also drive our E&I Cloud Leadership Awards to recognize industry and institutional innovation in the use of cloud-based technologies in higher education.
Updates on this new coalition's work will be posted on the E&I Technology Blog from E&I leadership, as well as posts from our CIO and CPO leaders from member institutions. Our founders include the following leaders from E&I member institutions:
Trey Arrington, Vice President for Operations, Spartanburg Methodist College (HESS Consortium liaison)
Charles Bartel, AVP – IT, Duquesne University
Jeff Edwards, AVP – IT, Xavier University
Rick Haugerud, AVP – IT, University of Nebraska- Lincoln
Thomas Hippchen, Director, University-wide Procurement, SUNY
Raymond Hsu, Asst. Director, Procurement, University of Washington
Ron Kraemer, Veteran CIO and VP – IT, University of Notre Dame, University of Wisconsin
Meaghan Kraft, Director, eBusiness, Rensselaer Polytechnic Institute
Derek Masseth, CTO – IT, University of Arizona
Elizabeth Moss, Exec. Director- Procurement, University of Maryland- Baltimore County
Jim O'Connor, VP – IT, Auburn University
Thomas Dugas, Director of Information Security and CISO, Duquesne University
Thomas Trappler, Assoc. Director – IT Procurement, University of California
Sean O'Brien, Net + Program Lead, Internet2
Shel Waggoner, Independent Industry Consultant and veteran CIO, University of California at Berkley
Gordon Wishon, Veteran CIO, Arizona State University, University of Notre Dame, Georgia Tech
Keith Fowlkes, Veteran CIO and Vice President, Technology, E&I Cooperative Services
More information on the new Coalition and its goals can be found here. If you are interested in learning more about the E&I Coalition on Enterprise Systems and Services, please contact me at kfowlkes@eandi.org or 859.516.3571.
---
About the Author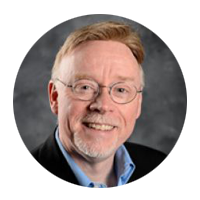 Keith Fowlkes is the Vice President, Technology at E&I Cooperative Services. He is a veteran Chief Information Officer and is a co-founder and board member of the Higher Education Systems & Services Consortium (HESS). Keith is a frequent speaker and contributing writer on technology topics in education. He can be reached at kfowlkes@eandi.org.
Please click here for more information on our technology contracts.