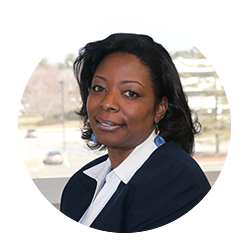 A short background of your career:
In 2005 I completed my American Bar Association Paralegal certification, and have over 13 years of contract management experience in various industries. I was contract manager over the Continued Medical Education ("CME") advertisement, and Commercial Pharmaceutical advertisement at Advanstar Communications, Inc. It was at that time I decided to turn my passion into my profession and pursued a career in contract management. As such, I worked as a Contract Manager in Reinsurance at Lloyd's America, Inc. (US subsidiary of Lloyds of London); IT Hardware at Westcon Group, Inc.; Commercial Fire, Security and Safety at Tyco SimplexGrinnell; and Not-for-Profit at Fedcap Rehabilitation Services. It was at NYU when I crossed over into sourcing and procurement that I realized that I had the formula, legal aptitude, sourcing — and my good looks, which completed the package – to provide me with the unique gift to be successful at my profession. Over the years, the staple of my success has been due to my resolve that no matter what industry, I must learn the business from the ground up to be an effective and successful procurement and contract manager.
Your goals in your new position:
Joining E&I Cooperative, the industry leader, was a career move to expand my knowledge base within strategic sourcing and procurement. I am confident that I will not only enhance my knowledge base, but will also contribute to both the integrity and organizational goals of growth.
Your favorite aspect of your job:
The accomplishment of negotiating a good contract that is considered best in class in not just the pricing, but also achieving protections of the company's interest within the terms and conditions.
Best advice you've ever been given:
If you put God first in everything you do, you will always be successful.
Your favorite quote:
Make the money, don't let the money make you!
How you spend your free time:
I consider sleeping free time.
Last songs you listened to:
In the following order every morning:
1. "Titanium" – David Guetta & Sia
2. "Stronger" – Kelly Clarkson
3. "Confident" – Demi Lovato
Last book you read:
Smarter Faster Better: The Transformative Power of Real Productivity by Charles Duhigg
Last movie you watched:
Girls Trip (I like to think of myself of Dina (Tiffany Haddish) in the movie)
Your childhood dream job:
Supreme Court Judge
Tell us a joke:
Hey, did you hear about the kidnapping?
No, what happened?
He woke up! (LOL)
One thing people would be surprised to know about you:
Most are surprised to learn that I am a SUPER HUGE Rat Pack Fan (Peter Lawford, Frank Sinatra, Dean Martin, Sammy Davis Jr. and Joey Bishop).