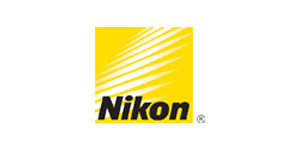 Nikon Instruments, Inc. is a world leader in the development and manufacture of optical and digital imaging technology for biomedical, clinical, and research applications. As the only microscope company to manufacture its own glass, Nikon Instruments, Inc. ensures the very strictest quality assurance throughout the entire production process.
For more than 100 years, Nikon Instruments, Inc. has remained committed to developing advanced proprietary technologies for bioscience and imaging, with particular focus on excellence in microscopy and digital imaging microscopy.
The competitively awarded E&I/Nikon Instruments, Inc. contract offers members access to this industry-leading microscope provider, with options for clinical, educational, and research applications.
Contract Highlights:
Competitive discounts and quantity price breaks
Early payment discounts
5-year limited warranty on microscopes and accessories
1-year limited warranty on confocal systems
Training and setup included at no charge
This contract was the result of a competitive award based on E&I RFP #6833203.
Click here more information on this competitively awarded contract, or contact your E&I Member Relations Representative, or Mike Costigan, Business Development Manager, Research & Academic Healthcare