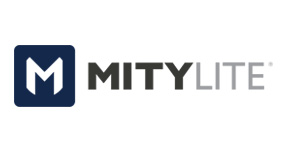 MityLite has been providing affordably priced, durable portable event furniture for over 30 years. They've set the industry standard for banquet, meeting, event, and dining furnishings, and continue to create innovative furniture that can be found in hotels, convention centers, and educational venues around the world.
Contract Highlights:
Access to a portfolio of award-winning portable event furniture at the best value
Product offering of folding tables and chairs, stackable chairs, mobile flooring and wall partitions,
staging, lecterns and podiums, transportation carts, and more
Fully customizable options available – "we speak the language of designers!"
All products have specially designed carts for convenient transportation
Easy-to-use, durable products at competitive pricing and quick turnaround
This contract is a result of a competitive award based on E&I RFP #683325.
Click here for more information on this competitively awarded contract, or contact your E&I Member Relations Representative, or Tina Smith, Business Development Manager, Interior Products