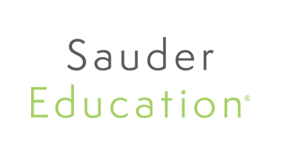 When it comes to form-meets-function, Sauder Education has been a leader in the industry since its founding in 1934. Sauder specializes in renewable and sustainable campus life furniture, and is renowned for its portfolio of configure-to-go seating, tables, and student room furniture.
From sourcing raw materials to recycling and adapting their internal processes and procedures, Sauder is proudly focused on sustainability. Not only do you have access to dependable, durable, and innovative products, but you also contribute to important environmental preservation efforts. It's a win-win!
Contract Highlights:
Access to Sauder's entire catalog of furniture solutions
Renewable, sustainable furniture that can be easily reconfigured to fit your needs
Extended usable life of furniture thanks to specialized designs that allow for easy component repairs and
replacement
Products you need for: residence halls, student unions, dining areas, classrooms, and auditoriums
For more information, visit www.eandi.org/contracts/sauder-education, contact your Member Relations Representative, or reach out to Tina Smith, Business Development Manager – Interior Products.
This contract was the result of a competitive award based on E&I RFP #683382 for Renewable/Sustainable Furniture.