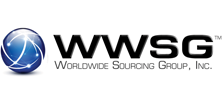 Worldwide Sourcing Group, Inc. (WWSG) and its affiliate firms American Guard Services (AGS) and Surveillance International (SI) provide comprehensive security solutions and services to educational institutions across the country. Their collective mission is to work independently or with your existing campus police to provide a safe campus environment for faculty, students, and visitors.
WWSG provides security officers to act as visual deterrents and a beacon of safety across your entire campus community. AGS is a full-service organization for all security needs, providing crossing guards and in-house services.
On the technical side, SI oversees and manages the details of security and surveillance systems, from consulting and design to engineering, installation, maintenance, and
monitoring. Members are provided with advanced security systems to ensure effortless operation, sustainability, and lifecycle management.
Contract Highlights:
Free security assessment by a licensed security expert
Highly trained industry-compliant personnel
Competitive rates/pricing
WWSG is proud to be a certified Woman-Owned Business Enterprise (WBE).
For more information on this competitively awarded contract, please visit www.eandi.org/contracts/worldwide-sourcing-group/ or contact your Member Relations Representative or Joseph Castellucio, Business Development Manager, General Products & Services.
This contract was competitively awarded based on E&I RFP #683320 for Security Services.