9 Tips for Optimizing Your Strategy Next Year & Beyond
| By Gary D. Link, C.P.M.
The benefits of a strategic procurement operation can be significant and far-reaching, including everything from greater spend visibility and streamlined operations to new cost saving opportunities and increased value to the institution.
Consider this quick checklist when attempting to become more strategic this year and the next:
1. Align the goals of your strategic sourcing and procurement function with the institution goals.
The issue of alignment is one of the most important things to consider. If the objectives are not consistent with the institution's mission, nothing else matters.
2. Ensure you have a solid Spend Analytics program in place.
Effectively understanding, analyzing, and managing your institutional spend is a key component to a successful sourcing strategy.
3. Develop a strategic sourcing plan.
Use your spend data to develop a strategic sourcing plan that determines where you're going to get the biggest ROI of your organization's time and resources.
4. Establish the right competitive solicitation thresholds.
If these thresholds, contract terms, and limits are too low, it restricts the ability of a procurement function to be truly strategic.
5. Make sure you have an effective eProcurement system or solution.
An effective eProcurement system can significantly improve process efficiencies by eliminating paperwork, expediting contract fulfillment, and controlling compliance.
6. Leverage cooperative contracts and other group purchasing opportunities.
In addition to cost savings based on aggregated spend, cooperative and/or group purchasing contracts provide significant time savings and financial incentives as well.
7. Continue to utilize emerging tools, such as reverse auctions.
Reverse auctions bring transparency, savings, and speed to the bidding process, while ensuring that you receive the best value available.
8. Review and manage your payment services and processes.
An e-payables solution is critical to the success of any procure to pay organization process.
9. Monitor your contract utilization and compliance.
You may have great contracts in place, but if there is too much maverick spend and people are not using those contracts, or if your suppliers are not complying with those contracts, then you're leaving money on the table.
---
About the Author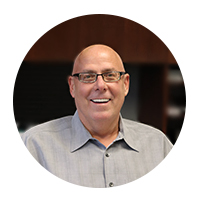 Gary Link, C.P.M. specializes in assisting higher education institutions and K-12 school districts to achieve their financial goals by realizing greater efficiencies and ROI.
---
< Previous: A Race to Zero: The New Normal in Educational Procurement
> Next: The Virtual Reality Academe: An Enterprise Technology Shift in the Coming Decade