How Can Procurement Professionals Get Involved?
| by Keith Fowlkes, Former Vice President, Technology at E&I Cooperative Services
A version of this blog originally appeared in EDUCAUSE Review.
Today's technology leaders in higher education seem to be running into several recurring subjects of concern surrounding enterprise resource planning (ERP) systems, student information systems (SIS), and cloud-based systems. CIOs, CTOs, and Directors are basing their planning and buying decisions on these concerns.
So, what exactly is happening in this market, and how can procurement professionals get involved?
New Models Needed for a New Century
The main issue in the eyes of technology leaders today is that current terms, conditions, licensing models, and pricing structures in the enterprise resource planning (ERP) industry are outdated. They are also concerned that these outdated practices are bleeding into the newer cloud and software as a service (SaaS) marketplace. Most understand that a wholesale change by their solution providers in these areas has the potential to disrupt traditional business practices and cash flow processes, but they also believe there must be a change to make these aspects of ERP contracts more transparent and collaborative – especially in licensing and pricing structures.
Many institutions feel that moving ERP/SIS systems to another solution would be a huge undertaking, and unfortunately some feel rather strongly that their solution providers both know and take advantage of this. Smaller institutions may also feel trapped or stretched by their providers, but unlike larger institutions, there has been a recent movement in this higher education segment making the leap to completely new solutions.
While many major ERP executives understand their concerns, they still need guidance to better understand the changing needs in higher education and how best to address these needs. And while they may understand the changing landscape of the marketplace, they are chained to their existing staffing and/or financial infrastructure.
Unfortunately, some providers seem to be in "protectionist" mode, outwardly resisting requests for change in their practices and structure. Since many ERP providers are publicly held, any reduction in scale could be painful. Reduction in staff or operations could trigger problems with stockholders or board members, and scale-backs could be perceived by potential and existing customers as financial failure, causing further instability in their customer base.
A flat reduction in customer costs would be very complex for ERP providers, but equally troubling is a slow bleeding of customers who are ready to move on to another platform with newer features and lower maintenance and support costs. Small- and mid-sized institutions are feeling the pressure, but large institutions aren't immune to current and future challenges on this front. As these smaller institutions begin to leave providers, larger institutions are expected to pick up the revenue slack. This steepens the annual cost increase curve of all institutions under that provider. In this particular situation, larger and smaller higher education institutions are in this together.
Movement for Industry Change
The pinch of slim budgets and budget cuts paired with exponentially increasing ERP/SIS licensing costs is happening at institutions across the country. One CIO shared his experience, which perfectly sums up a situation that is plaguing many smaller and mid-sized colleges and universities.
As a long-time ERP customer of one major provider, he witnessed a gradual increase in licensing, support, and maintenance costs for his institution over the course of 25 years. The last decade has shown a year-to-year increase that has grown to a point where they must now look at other solutions. While his institution was happy with their current solution provider, the simple matter is that they were being priced out of using it. They were simply in desperate need of a reset on annual support and maintenance costs.
This situation is not unique – it can be seen many times over in institutions of any size, in any place.
One Possible Solution to a Major Meltdown
There must be a solution to this rock vs. a hard place situation. Between shrinking budgets on the institutional side and financial and infrastructure obligations on the ERP provider side, a win-win outcome is… difficult.
One possibility involves CIOs lowering their recurring operational budgets and overhead costs (facilities, staff, utilities, and infrastructure), and ERP providers maintaining their cash flow and showing revenue and investment growth. A possible bridge in this process could be a "cloud-migration reset" plan that includes moving an existing customer to the cloud, and then adjusting their current maintenance costs while flattening the "cost escalation curse" for the term of the agreement.
This plan might include:
Moving a customer to a cloud operation with a fair and transparent cost as calculated from their current contract support and maintenance cost (at a rate less than a new ERP implementation or move);
Providing a la carte pricing for value-added services in the cloud;
Resetting the cost of annual support and maintenance to a lower calculated rate and flattening the cost increase curve for the life of the contract; and
Understanding that the move to the cloud cannot be a 1:1 trade-off for the institution, but including additional services for disaster recovery and business continuity.
The upsides here are the opportunity for an institution to move to the cloud, and a lowered recurring cost of the life of the contract. The ERP provider sees an infusion of investment cash, plus a boost in its cloud offerings economy of scale, lowering the future costs of moving other customers to the cloud. They would also realize better customer retention in giving long-time customers a reason to stay with their provider and a positive ROI to show for it.
Strength in Numbers
Higher ed institutions are always looking for innovative ways to collaborate and work as a collective group to effect change. CIOs, CFOs, CPOs, and functional directors should come together to address change and form a national discussion on the challenges we all face in higher education technology. These leaders have been consistent in their concerns over their administrative systems and services in the face of challenging budgeting times.
With groups like HESS and E&I, technology leaders for private and public higher education institutions are coming together to dive into challenges and solutions in enterprise systems. They are hungry to engage ERP/SIS solution providers to start a collaborative dialogue and address industry-wide issues. ERP providers are interested in engaging their customers on a new level, which can be seen in many ways, most notably by their responses to a recent ERP RFP created jointly by E&I and HESS.
One Thing is Clear: Change is Coming
Both institutions and solutions providers must make difficult decisions regarding their operations if a new, sustainable model is to be found. I'm hopeful that there are ways to meet these challenges within the industry, which are so crucial to higher education operations. In keeping up with both sides of the conversation, I am optimistic that the future will be bright if we can work together to find a common ground and transparency in the higher education ERP/SIS market.
---
About the Author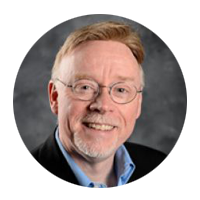 Keith Fowlkes is the Former Vice President, Technology at E&I Cooperative Services. He is a veteran Chief Information Officer and is a co-founder and board member of the Higher Education Systems & Services Consortium (HESS). Keith is a frequent speaker and contributing writer on technology topics in education.
Learn more about E&I's technology contracts.
---
< Previous: Adjudication Services: A Background Check Program's Hidden Gem 
> Next: Spend Data in Education: A Flashlight in the Dark