Using Smart Sensors to Monitor Water Usage & Receive Alerts When Problems Occur
| By Carrier Enterprise & Alert Labs
Some facility managers don't know exactly how much water is being used right now on their campus. High water usage is often discovered after receiving an unusually high utility bill 6 to 12 weeks later, making it difficult to catch leaks early. Or damage due to flooding is usually discovered after students or faculty return from a weekend away and report it to a facility manager.
The teams that manage and maintain student residence buildings know that 'normal' water usage can vary by day or even minute-by-minute. Knowing exactly where the source of water waste and damage can occur is difficult. Occupancy numbers change depending on the semester and some buildings can be vacant during holidays and summer terms. Managing buildings on campus can be easier and more convenient to inspect than off-campus residences. And, if the residence is a standalone, off-the-grid building, how do you mitigate risk and prevent unexpected property damage on the weekend with limited staff?
See water usage alerts and detailed analytics at each school property to focus on cost savings.
There is smart sensor IoT (Internet of things) technology on the market today which helps mitigate these risks. Facility managers can better understand and compare water use between their properties and prioritize maintenance & repairs. The sensors learn water use patterns and send alerts and notifications when unusual activity occurs. Thousands of dollars in wasted water and repair costs can be saved because events like water that is left running or a silent leak in a toilet are detected early. There are sensors that also give you the flexibility to shut water off remotely when needed.
Analyze normal water usage at properties and get alerts when problems occur.
These smart sensors can provide property managers with minute-by-minute water usage data and analytics, alerts and notifications about water usage, leaks and floods at their properties. Property managers can learn about their buildings, benchmark usage across campus properties, take proactive steps, prioritize maintenance projects, and export the data for process tracking and sustainability reporting.
Direct-to-cellular sensors can provide 24/7 monitoring and alerts for the most common causes of wasted water and damage in residential and commercial buildings. WiFi is not required and the system keeps running during power outages. Sensors can give property managers information about their buildings and compare water usage across their portfolio. The data and analytics even show when buildings are empty because water isn't being used.
Benchmark water usage and identify inefficiencies at all properties – on and off campus.
---
To learn more information about Alert Labs and programs available to E&I members, please contact Rob Gallant, General Manager at Carrier Enterprise at rob.gallant@carrierenterprise.com or call 480-249-6516.
About Alert Labs
Alert Labs Inc. is a software, hardware, and IoT technology firm in Kitchener, Ontario, Canada. The experienced team designs and manufactures a suite of smart sensors that are on the cutting edge of property protection. The easy-to-use sensors use a cellular connection to provide real-time monitoring and 24/7 alerts with powerful analytics to reduce utility bills, property damage and repair costs for residential and commercial properties. The company partners with property managers, insurance companies, municipalities, schools and other organizations throughout North America. Alert Labs is a wholly-owned subsidiary of Watsco, Inc. – the largest HVAC Distributor in North America. Carrier Enterprise, LLC is a Watsco, Inc. business unit and a distributor of the Alert Lab product family.
---
About the Author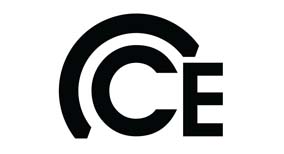 Carrier Enterprise (CE) is is a one-stop solution for industry leading HVAC equipment brands, aftermarket parts, supplies, and HVAC expertise. A part of the largest HVAC distribution network in North America, CE has over 2,200 associates in over 200 locations at the ready to meet the needs of your institution.
Find out more about E&I's competitively solicited Carrier Enterprise contract and get started today.
---
< Previous: Fingerprinting-Only Gets a "C" When Conducting Background Checks for K-12 Schools
> Next: Supplier Spotlight: Enterprise Holdings