As legacy ERP solutions begin to show their age, the difference between "cloud-enabled" and "cloud-native" software is becoming a flash point for many higher education institutions.
| by Keith Fowlkes, Former Vice President, Technology at E&I Cooperative Services
I always learn something new when I am with my friends in the higher education and ERP industries. I learned yet a new term at Educause 2019. in Chicago this year: "BURNING PLATFORM!" It sounds ominous and brings to mind visions of 1990s oil platforms in the Gulf of Mexico. But what does it actually mean?
"Burning platform" is a new term used by some consultants and many competing ERP solution providers to refer (harshly) to companies that are continuing to pull their customers along with a dead-end, "legacy" solution. Having implemented some of these solutions in the past, I can attest that many are using the same core code as they did in the late '90s and early 2000s. While still functional, a burning platform is older and uses somewhat outdated programming methods to post journal entries to a general ledger, move student data into tables, and handle integration records being transferred between old ancillary systems. If you are familiar with running these older systems, I'm sure you can think of a number of routines and scripts you have used for years to manage your ERP.
Are These Platforms Really "Burning?"
Many of these legacy systems have been around for decades and continue to be functional from a user perspective. Even though they come from the on-premise days of ERP, many have been "cloud-enabled" to make them mostly functional in the cloud. Moreover, institutional staff professionals know the software, and they are experts on keeping the systems running smoothly.
As a technology leader with strong experience in ERP systems, I would say these platforms aren't necessarily burning as much as they are smoldering. Some of these "legacy" systems are showing their age and customers are finding them to be more difficult to manage and integrate with other systems without some significant investment. At the Educause conference this year, I saw a clear line between what might be termed as legacy, cloud-enabled systems and fully modernized, cloud-native products. I saw the "smoke" coming not only from what I would call the legacy solution providers, but also from many of their customers who are dissatisfied with those solution providers' progress in keeping up with other "cloud-native" software. Many are frustrated with the lack of features and functionality in areas like modern reporting, analytics, document management and workflow.
I have many friends running these systems in public and private colleges and universities who tell me they see the smoldering turning into a full five-alarm fire. There is a growing frustration brewing with institutions using "legacy" software from several camps. CIOs and other technology professionals are dissatisfied with the lack of quality workflow, reporting, management, and analytics tools. In an environment where institutions are increasingly being asked to do more with less, many CIOs feel as if they are spending more and getting no innovation from their providers. They feel that these solution providers are out of touch with the negative trends in student demographics, tuition costs, insurance costs, and a plethora of other pressures facing higher education. I believe that the bet has been placed by several companies that their customers either do not have the funds or are too risk-averse to make a change.
Change Is Coming
I was asked on a panel this year to share what I thought was the major concern for institutions in making the decision to move to newer, cloud-native solutions. This was easy, since I hear it from many technology leaders each week. I said, "It's like turning a battleship around in a bathtub." There are a thousand issues related to institutional data, security, integration, workflows, campus culture and change that must be addressed in a new implementation. It's not insurmountable, but it takes a substantial commitment, vision and investment from the institution and its people.
So, what's holding back the deluge of ERP change for many institutions?
I believe that the flood gates will open when cloud providers can prove that they have a fully functional student information system that has been thoroughly tested. Higher education is not an industry that likes to be on the bleeding edge of technology. It takes time and a network of national technology leaders to build confidence in a new solution. At E&I we've built a coalition of higher education CIOs and CPOs across the United States to give guidance and feedback to these solution providers trying to build software and restore confidence within the higher education ERP industry: the E&I National Coalition on Enterprise Systems & Services. This group of leaders will give honest and clear direction to solution providers and work to guide an industry that has been stuck in a business model born in the early 1980s. The HESS Consortium has been working to do this with all of its ERP vendor partners for several years now with some good success with many major providers.
Standing Still Is Not an Option
No matter what happens with these "legacy" solution providers, higher education has never been a market space that is prone to standing still. The progress may be slow — sometimes painfully slow — but I believe most institutions see the writing on the wall. When the major "cloud-native" solutions have fully functional and tested student information systems in production, the smoke may turn into a fire.
I recently read a good article by Elizabeth Quirk in Solutions Review titled "The Best Benefits of Cloud ERP," which gives a great synopsis of the benefits of cloud ERP solutions and makes a concise and convincing case for cloud-native applications. The real question is: Do all CIOs see these benefits, or will they continue to see cloud-enabled solutions viable in the face of the costs involved with replacement and migration to cloud-native solutions? Many have made the jump and I believe that many more are in the wings.
The nonprofit organizations I work with are collaborating with leading companies on new ways to make the move to cloud solutions more manageable and affordable for our member institutions. By using cohort groups and collaborative contracts from organizations like E&I and HESS, their members can be the catalyst in bringing the future to colleges and universities stuck in the rut of legacy ERP solutions. The clock is ticking, and the future will be made on the strategic decisions and vision of "legacy" ERP providers as well as the current cloud-native solutions. As the Latin proverb goes, "fortune favors the bold!" The coming two years will reveal which are the companies with new and innovative ideas and which are the companies stretching out the same old solutions for the long haul.
Do you see your ERP solution provider as a cloud innovator, a follower or a legacy maintainer? What do you think your solution provider should do to renew or re-create a new vision for their software?
---
About the Author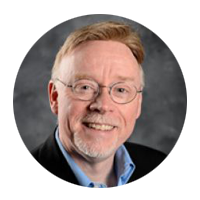 Keith Fowlkes is the Former Vice President, Technology at E&I Cooperative Services. He is a veteran Chief Information Officer and is a co-founder and board member of the Higher Education Systems & Services Consortium (HESS). Keith is a frequent speaker and contributing writer on technology topics in education.
Please click here for more information on our technology contracts.