| September 26, 2019 | by Sean O'Brien and Keith Fowlkes, Vice President, Technology at E&I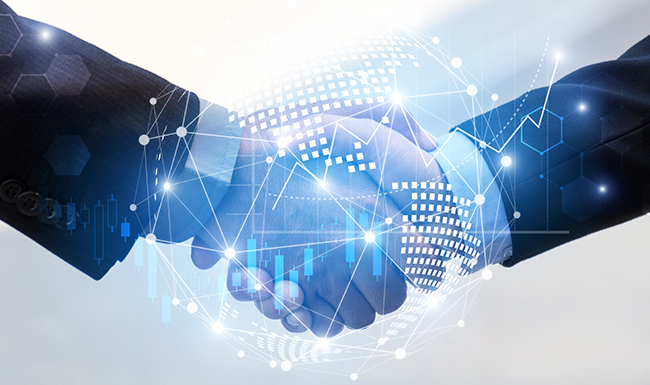 We're excited to have announced earlier today that E&I Cooperative Services (E&I) and Internet2 are collaborating on a pilot project to bring together E&I's public procurement expertise and Internet2's cloud expertise, as developed through the NET+ program.
A request for proposal (RFP) for cloud-hosted telecommunications and web conferencing services will be released as part of this pilot shortly. A committee consisting of mutual members of E&I and Internet2, along with staff from both organizations, are completing work on the RFP at this time.
This blog post is intended to answer some initial questions and provide additional context for our members about the pilot project. We're looking forward to the opportunities presented by this collaboration and are eager to hear feedback, comments, questions, and ideas from our members.
If you have additional questions on the pilot, please reach out to both of us at kfowlkes@eandi.org and sobrien@internet2.edu. If you have questions about the RFP process, please reach out to Cathy Goglia, Contracts Manager, Technology, at cgoglia@eandi.org.
Why are we doing this?
Many of our members have suggested our two organizations work together in an effort to leverage both of our collective strengths and we have discussed opportunities to engage over the last few years. E&I is a non-profit organization focused on the development of cooperative contract agreements and providing contract management and support for its over 5,000 educational members. Internet2 as an organization is focused on the development of technology solutions to meet research and education members' needs, such as by enabling secure access to cloud services through network connectivity, federated identity, cloud contracts and community engagement. This pilot project is the first step in evaluating how we can leverage E&I's expertise in competitive procurement and contract management, and Internet2's deep technical experience to develop competitively solicited cloud contracts for our collective members.
From an Internet2 perspective, this pilot looks at satisfying two key requests from our members: 1) the request for a competitive process to bring enterprise services into a community cloud services portfolio, and 2) scaling the portfolio to a larger number of services that meet the explosive growth of cloud services on campus.
From an E&I perspective, this pilot looks to evaluate how our two organizations' unique core competencies can work together to provide best-in-class technology-centered contracts for our collective membership across the U.S.
What is the RFP for?
We are releasing a competitive solicitation for cloud-hosted telecommunications and web conferencing services.
How does this differ from a NET+ service?
This will follow E&I's standard RFP process and will not be a NET+ service. However, both the development of the RFP specifications and the review of the RFP responses utilize standards and processes developed as part of the NET+ service evaluation process. Unlike a traditional NET+ service, there will not be a formal community-led service evaluation and the customer-facing contract will not be pre-negotiated. The service will be competitively solicited and the final agreement will allow for further modifications and negotiations on an individual basis.
How does this differ from a standard E&I contract?
The result from this pilot project will be a competitively solicited contract issued by E&I Cooperative Services. The solicitation and award process will follow E&I's current national procurement standards and will be easily used by our collective membership.
Will E&I and Internet2 collaborate on future RFPs?
It's our intent to use this pilot project to learn more about the differences between E&I and Internet2's processes, determine best ways to work together, and test the market for future RFPs. This may include additional net-new RFPs or evaluating working together on services in either the existing E&I technology portfolio or NET+ cloud services portfolio. We will review results of the pilot with our organizations' advisory groups, such as the E&I National Coalition on Enterprise Systems & Services, the NET+ Program Advisory Group and the NET+ Business Procurement and Legal Advisory Committee. Working with our various constituencies and members, we will make a determination on next steps for a possible ongoing cloud services procurement alliance.
Watch Now