| September 4, 2019 | by Keith Fowlkes, Vice President, Technology at E&I Cooperative Services
Earlier this summer, something very exciting happened in the higher education ERP industry. Through the hard work of our expert RFP team and a group of visionary ERP solution providers, E&I Cooperative Services signed a contract agreement that represents a giant leap in an industry with a somewhat antiquated pricing and licensing model.
First, I know that this may seem like a promotional article for my organization, but I promise that it is not meant to be that. I truly believe that what we have done here is the first step in an industry-wide shift in the way ERP solution providers engage educational customers.
E&I Cooperative Services, the nation's largest, member-owned, non-profit purchasing cooperative serving the needs of education, recently signed cooperative contract agreements with three major ERP solution providers – Mythics for Oracle Cloud, Unit4 and Workday. By offering these cooperative agreements, these companies have broken a 30-year old model of rigid and non-transparent pricing, terms and conditions.
Read Keith's article in Campus Technology: 4 Ways the Higher Education ERP Industry Must Change
So, you might ask, what's the big deal?
Over the past eight years of my career, I have tried to champion the cause for reform in the ERP industry, first through the HESS Consortium and now through my role with E&I . As a former CIO in higher education, I've implemented ERP systems for two different institutions. In an industry without published list pricing and very strict terms and conditions, I have felt that colleges and universities have had no position of partnership or leverage in purchasing new ERP solutions or renewing their existing systems.
While I understand that the costs of implementation of a new administrative system can vary widely between institutions (based on size, use, and staff skills), the industry has historically had a massive lack of guardrails on the core contract and pricing basics. Educational institutions have not taken advantage of economies of scale when it comes to ERP systems or in creating closer partnerships with ERP companies.
Mythics/Oracle, Unit4, and Workday have broken the mold by stepping out of the 30-year-old, blind pricing model and set parameters for the users of these new cooperative contracts for education. They were willing to offer base pricing caps, more flexible terms and conditions, and several incentives through these new cooperative agreements with E&I.
Cooperative contracts like these are important to the future of the technology industry. They are usable by most public and private colleges and universities as well as K-12 institutions and help these institutions avoid a lengthy and costly RFP process. Institutions can select the solution they wish to implement and can use E&I contracts as their vehicles immediately, significantly reducing the time-to-buy.
It was time.
E&I's RFP was developed specifically for "cloud-native" solutions. While several companies stated that a cooperative agreement was not conducive to their business models, I know that some of the solution providers just didn't have a "cloud-native" platform to submit as an option. Many companies offer a "cloud-enabled strategy," however, in some cases, these are simply the same solutions they have provided for 20 years or more translated to the cloud.
Today, educational institutions are calling for more advanced and stable cloud solutions. They are calling for solutions that answer many operational issues as well as serious disaster recovery and business continuity needs for their institutions.
Real and substantial partnerships are integral to our new model. With the new E&I National Coalition for Enterprise Systems and Services, we are bringing some of the top national CIOs, CTOs, and CPOs together to engage directly with our new contract solution providers. This growing group of technology leaders will be engaging with ERP executives to discuss key industry issues in higher education and find new and innovative ways of solving strategic challenges.
Not only have these new solution providers signed on to a new model for higher education purchasing through these cooperative contracts, they have also proven their commitment to education and their willingness to engage with their customers in deeper communication about industry-wide reform as well as leading the way for more transparent business practices in the ERP industry.
We have just begun!
There is much more to build with our new contract solution providers and our national Coalition of technology leaders. Now with new E&I cloud partners, Mythics/Oracle, Unit4 and Workday as well as our LMS partner D2L, educational institutions have flexible contract vehicles to more quickly evaluate, select, and purchase solutions for their institutions.
It is a new day in the cloud industry for education!
---
About the Author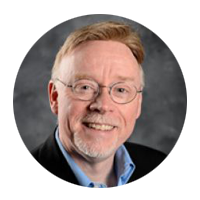 Keith Fowlkes is the Vice President, Technology at E&I Cooperative Services. He is a veteran Chief Information Officer and is a co-founder and board member of the Higher Education Systems & Services Consortium (HESS). Keith is a frequent speaker and contributing writer on technology topics in education. He can be reached at kfowlkes@eandi.org.
Please click here for more information on our technology contracts.