The New Normal in Educational Procurement
| by Bill Cooper, Associate Vice President & Chief Procurement Officer at the University of California
Several years ago, I had the opportunity to contribute to a University Business Article entitled Spotlight on Procurement. The focus was on the emerging recognition of procurement as a key strategic contributor to the financial health of a university, rather than the tactical, back office transaction shop and "compliance cop" roles in which it was historically cast. After all, second only to salaries and benefits, the next largest chunk of spend for a university is supplies and services. For tier one research -institutions, supplies and services spend can be on average 25 – 30% of their operating budget. For the University of California's ten campuses, that amounts to $8.1 billion annually.
In this 2011 article, several colleagues and I argued that the shear amount of purchased dollars alone dictated that procurement should have a "seat at the table." However, the severe budget crisis faced by higher education institutions had placed cost containment at the forefront and thus led more and more Chief Financial Officers to see the importance of procurement's presence in the C-suite in the role of the Chief Procurement Officer. If not a permanent seat, it should at least be a temporary placement in hopes of stemming the tide until funding stream levels returned to normal.
Divested Funding: The New Normal
Now, six years later, not only has there been no signs of returning to "normal," but higher education funding has continued to diminish, especially the funding of public colleges and universities. Such is the new normal, a continuing downward spiral of external funding support to higher education, the primary driver of which is the continued divestment of the state. State support for higher education institutions has declined markedly over the past several decades:
The average four-year public university has seen the per-student state/local funding drop over 30% over the past 30 years.
The cuts in public research institutions have been the most severe, averaging a 26% drop in investment since 2008.
The typical state reduces appropriations to higher education during economic downturns in favor of more immediate spending needs such as safety net programs, but fails to fully replace their disinvestment in the universities once the downturn is over (Clelan & Kofoed, 2017). Coupled with states' divestment is the reduction in federal research support due to tighter federal budgets. The University of California has already seen a 20% drop year over year.
While gifts from non-profit foundations, private organizations, and individuals remain an important component of external revenue, the fact is they are very often restricted to a specific purpose outlined by the donor (such as scholarships, building, faculty chairs, etc.). Accordingly, although gifts advance the university mission, they cannot substitute for unrestricted state funding in the support of core operations.
The Race to Zero & Privatization of Higher Education
The Pell Institute characterizes the historic divestment of state in higher education as a "race to zero." They estimate that state funding efforts for public higher education today stand at 55% of what they were in 1980, and that the end of state funding is fast-approaching for some states. In fact, Pell projects that "barring any substantial policy intervention, alterations in cost structure, and changes in institutional control the downtrend line will hit zero by 2058." The end result will be "privatization" of high education, and thus America will regress to its early colonial days, when only the wealthy could access the ladder to a better life by virtue of advanced education.
The term "privatization" is now frequently cited to describe the current and future state of higher education as we move farther and farther from state funding and toward tuition and other private revenue streams. The reality is that state and federal funding cuts have already led to an evolving model of university administration, greatly influenced by a corporate style of management, a style which is not only interested in cost containment, but also–just as importantly–revenue generation. And what organization within a university has the capacity to best deliver both? None other than Strategic Procurement and its evolutionary offspring, Supply Chain Management.
The strategic plan here is not only to significantly cut the cost of purchased supplies and services, but also to generate additional revenue through negotiated cash incentives and strategic partnerships such as branding agreements for banking, telecom, and even coffee.
Looking Ahead: CPOs Need a Seat at the Table
Private industry boardrooms have for some time been concerned over another global economic slowdown. Accordingly, their procurement and supply chain management organizations are being tasked to act in even more strategic ways. Their charge is not just to come up with more innovative ways to cut spending, but also to use the supply chain as a way of building extra revenues for their organizations.
Well, as outlined above, university boardrooms are faced with a real, present and ever increasing "funding slowdown." I assert that it is essential to the financial health of their institutions that they too look to the cost cutting and revenue generating capacity of their strategic procurement and supply chain organization: effectively structured, operated, and empowered. In fact, I'd argue that not only should there be a seat at the C-Suite table for the CPO, but just maybe that seat should be a little closer to the head of the table.
---
About the Author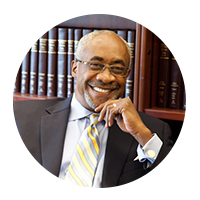 Bill Cooper is the Associate Vice President & Chief Procurement Officer for the University of California. Throughout his career, he has been a leader in implementing eProcurement systems, improving customer service, and building strong procurement staffs, as well as managing the entire "P2P" process, including strategic sourcing, purchasing, contracts and payable.
---
< Previous: A Farewell to Revenue in Higher Ed
> Next: Ensure Strategic Procurement on Campus: 9 Tips for Optimizing Your Strategy Next Year