Help Ensure Your Institution Has the Best PBM Program in Place
| By Kevin Gregory, Vice President, Business Solutions at Health Action Council
The intricacies of pharmacy benefits management (PBM) are often handled by the human resources department. But contracting with a PBM provider is something procurement should be involved in, too.
Because of the potential savings, rebate incentives, and contracting language, procurement can play an important role in working with HR and other colleagues to make sure the best PBM program is in place for a higher ed institution.
Ensuring Your University Receives All Rebate Dollars
Pharmacy costs are typically a component of an institution's health benefits plan and tend to increase at a much faster pace than other costs incurred by the university. How does procurement offset this expense?
Carve-in PBM plans rarely pass on the entirety of rebates earned. In fact, unless it's contractually identified, PBMs do not have to pass on all rebate dollars back to the plan sponsor. This means that procurement needs to ensure the university has a PBM contract in place that passes 100% of rebates earned by the pharmacy benefits manager back to the university.
Taking Control of a PBM Contract's Many Moving Parts
As contracting experts, it's important for procurement to be involved in the nuances of their institution's PBM contract in order to get a better hold of the many moving parts.
PBM contracts are complex – minor wording changes can have a significant impact on your institution. For example, using the phrase "reconcile guarantees in aggregate" versus "reconcile guarantees by component" allows the PBM to dramatically reduce their financial exposure. Under aggregate the PBM has one financial guarantee, while under component the PBM has minimally five (5) separate financial guarantees.
A contract that is silent or allows the PBM to select the date of service for reconciling financial performance virtually guarantees the PBM will satisfy performance guarantees which can cost institutions significant dollars. Best practice would be plan sponsors to have the actual date of service when reconciling financial guarantees.
Ensuring There is Appropriate Plan Oversight in Your PBM Contract
Each year, thousands of transactions take place through your institution's pharmacy benefits plan. It's important to maintain audit rights over this plan each year in order to ensure the PBM is adhering to the contract. You should also have annual market check rights to ensure your pricing is competitive in the current marketplace.
Enhancing Your Decision to Better Align Your Resources
In most cases, procurement will be better suited to negotiate with a potential PBM supplier than the human resources team. As purchasing and contracting experts, procurement needs to evaluate the options and make decisions on whether to implement changes that are ultimately in the university's best interests.
With so many moving parts, specific, nuanced language, and the potential for incremental savings and rebate incentives, it's only logical that any procurement department – whether at a large research university or a small community college – should be vested in their institution's pharmacy benefits management contract.
---
About the Author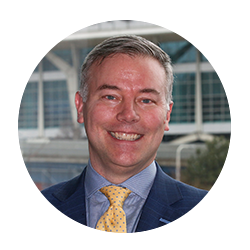 Kevin Gregory has been the Vice President of Business Solutions at Health Action Council for nearly seven years. He is an accountant by training with over 20 years of experience working with employee benefit plan sponsors. His expertise is in group purchasing.
Find out more about E&I's SourceRx contract for Pharmacy Benefits Management and get started today.
---
< Previous: Preventing Cold and Flu in Your School
> Next: Supplier Spotlight: Tarkett