Procurement Strategies to Save Dollars and Time
| By Tammy Rimes, MPA, Executive Director at the National Cooperative Procurement Partners Association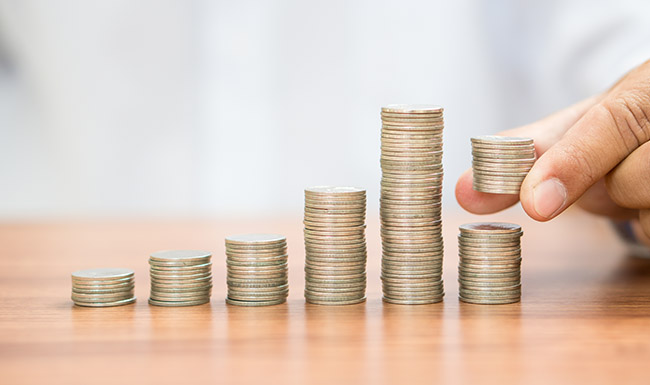 Procurement is known for spending money through processes to support the operational needs of an organization. However, procurement doesn't just spend money – it can save money, too!
A successful approach for any school district or university is to allow procurement teams the authority and latitude to implement a strategic procurement plan. With careful thought and planning, strategic contracting may bring in revenues and financial incentives or implement cost-saving measures and efficiencies to make a positive difference in an organization's budget and service levels.
Part of the plan to drive savings may include the use of cooperative contracts. Most individuals have experienced savings generated by bulk purchasing in their own shopping carts. Cooperative procurement incorporates this same philosophy by combining aggregated organizational spend across one contract. The result? By leveraging this "bulk" spend, a university, community college, or school district can receive more advantageous pricing. With the solicitation process complete, this contracting choice can be a way to streamline the process AND save money.
Rebates Improve Bottom Line
One way that procurement teams may help their institution's budget is to bring in revenues through rebates. Offered when volume thresholds are met, or as a percentage of the total spend, a rebate can be an added value proposition for final contract selection. In its most recent report, E&I indicated that members received over $16 million in rebates and incentives. Incorporated rebates can be found in contracts for dental supplies, facility support services, food, MRO, office supplies, rental car services, procurement card (p-card) programs, and more.
Many institutions use a p-card for small purchases or as a faster payment mechanism for invoices. Based on the total spend, a rebate is then paid directly back to the organization. A recent shining example is Fairfax County, Virginia, a heavily populated jurisdiction in the DC-VA-MD region. Using a regional cooperative p-card contract, in conjunction with 30 other local jurisdictions, their contracted service provider recently made a $1.2M rebate award in the form of a giant p-card before the County Board. By leveraging their 2018 $60.8M p-card spend with other jurisdictions, including large counties such as Montgomery County, MD, Prince-William County, VA and Washington DC, the Fairfax County annual rebate has become an integral part of the County's annual budget.
The use of the p-card also reduces the wait time for suppliers to receive payments. Incorporated into the County's enterprise resource planning (ERP) system, it has become integrated into paying invoices such as those for office supplies. Steve Pierson, CPPB, Contracts Division Manager of the Department of Procurement and Material Management, states, "Although the program leverages the region's population density, logistics, and spending volumes, rebates earned are based on the aggregate spend of the consortium, which benefits all participants, both large and small."
Innovative Approaches to Drive Savings
In Texas, Tarrant County College has a sixth virtual campus called TCC Connect campus, offering two modalities of eLearning and the Weekend College, with administrators and faculty using offices at other existing TCC campuses. A requirement recently issued by the Southern Association of Colleges and Schools (SACS) accreditation process directs all colleges to have a physical address, and not just a virtual presence. With that mandate, a new campus location was required to be built and ready for fall classes, creating a tight schedule with little room for flexibility.
The project was initially bid by a traditional request for proposal, however the ultimate submittals were all over budget. Thus, TCC began a search for another solution. School leadership opted to complete the renovations using Gordian's job order contracting (JOC) solution, a procurement method that allows multiple projects to be completed through a single, competitively solicited contract. Many universities and colleges are beginning to use JOC as a proven construction contracting method, allowing projects to start faster and for project owners and contractors to partner during the process. Institutions can implement their own JOC program or take advantage of volume discounts from cooperative contracts that have already been competitively awarded.
To stay within the budget constraints, Gordian provided fixed or preset pricing on all line items, ensuring greater transparency and value. The awarded contractor, Chambers Engineering, LLC, already had a verifiable track record of success with the college. TCC, Gordian, and the contractor collaborated on the scope of work on May 10th, and work began on June 26th, shaving weeks off most traditional bid construction timelines.
The project was challenging with a project scope that included constructing a new entrance to an existing building and creating five conference rooms, six dedicated and open office spaces, 14 focus room, storage and break rooms, a video production studio, a training room and a lounge and lobby before school opened in the fall. By looking outside the box of traditional construction contracting and using a JOC solution instead, TCC achieved all construction deadlines and stayed within budget. The new campus is open to students and serves as a professional working space for faculty and administrators.
Performance Metrics to Create Efficiencies
Procurement teams can drive savings of another precious resource: time. The typical procurement process is often viewed to be slow, cumbersome and, ultimately, frustrating to customer departments. Over the past few years, the County of San Diego Department of Purchasing and Contracting (DPC) organization has effectively implemented the use of technology and key performance indicators (KPIs) to drive continual improvement for both internal customers and county residents.
Since its initiation in 2013, the County established metrics that best represent the effectiveness of its organization. Jack Pellegrino, CPCM, the Director of Purchasing and Contracting for the County of San Diego and an Instructor at San Diego State University Contracts Management Extension Program, is the executive sponsor and key advocate for using procurement metrics. He states, "If done well, effective and efficient procurement and contracting can enhance your delivery of services to your departments, and can be a force multiplier for your organization. Knowing your key procurement metrics are critical in understanding performance and considering potential areas of improvement or change. Most importantly, procurement metrics are important element to public confidence."
Recently, the San Diego County team created Procurement Acquisition Lead Time (PALT) standards. These standards track the length of calendar days of procurement actions; from the date of the internal customer providing its request and requirements, until the date of contract award. PALT timing goals are established for categories of procurement actions based upon type and complexity. After several years of using such KPIs to track procurement effectiveness, Pellegrino states, "I'm very pleased with our achievements to date. We created a culture focused on delivering effective and timely procurement services to our customers, and now that our team knows standards and our current performance levels shown by metrics, we are able to continually looks for ways to improve."
Pellegrino has some suggestions for teams who may want to pursue a similar path. Consider these key questions and next steps, which can apply to procurement teams across the board, regardless of industry:
Where is procurement positioned in your organization and how are you viewed? Work with leadership to move from a processing department to a value-added business partner, jointly focused on ensuring the organization's mission.
What are the important procurement measurements and goals for your organization? Start with identifying some key procurement metrics and start tracking/reporting them today.
Where do you start to consider the greatest potential positive impacts to your organization? Begin with understanding your procurement portfolio and identify the most effective processes for the best results.
The County of San Diego has established a culture represented by the term "HEART," which stands for Helpfulness, Expertise, Attentiveness, Respect, and Timeliness. Pellegrino notes, "If your operation doesn't have a proactive HEART culture, maybe it's time to create one. It's procurement's role to negotiate the best value possible for their organization. Whether this applies to savings in money through negotiations, rebates as part of a revenue generation plan, or increased efficiencies or innovative approaches to drive savings, any organization would benefit from these efforts."
Does Your Team Have a Plan?
Driving savings – in time and money – is a key goal for procurement. For those who decide to pursue a more strategic approach and incorporate the use of cooperative contracts, a free resource by the National Cooperative Procurement Partners Association is available. The Road Map for a Cooperative Procurement Strategy provides a list of questions to ask about the cooperative, the supplier, and the contract when considering any cooperative procurement agreement.
With tight budgets, changing technology, and growing expectations, procurement's leadership in pursuing innovative approaches is crucial to serving their institution.
---
About the Author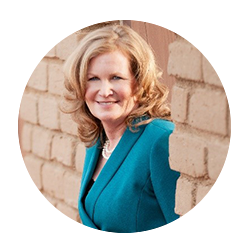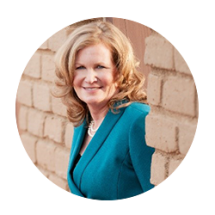 Tammy Rimes, MPA is is an author, keynote speaker, and procurement consultant, who served as a former Purchasing Agent for the City of San Diego. She is the current Executive Director for the National Cooperative Procurement Partners Association.
---
< Previous: Sustainability & K-12's Unique Opportunities for Change
> Next: Supplier Spotlight: Humanscale