| by Keith Fowlkes, Former Vice President, Technology at E&I Cooperative Services

The University of Louisville (UofL) recently selected Workday to replace their previous enterprise resource planning (ERP) software through the E&I Workday contract. The selection of Workday represents much more than just a university's purchase of a new enterprise system.
UofL's purchase decision highlights a growing trend of large institutions recognizing the value of using E&I's competitive contracts to save money, time, and staff resources in the strategic procurement of major enterprise-wide technology projects, such as ERP.
The UofL selected Workday after an "exhaustive evaluation of the market and functionality of several ERP solutions," stated Rehan Khan, UofL CIO. "We needed an innovative cloud-native solution to propel us into the coming years, and Workday best fit the needs of our finance, payroll, and human resources departments," Khan added.
Workday is recognized for being quick to implement and easy-to-use, and Workday's ERP applications offer significant benefits through the E&I contract, including:
Management of administrative IT applications so users can focus on other projects
Continuous innovation
Built-in reporting tools and real-time analytics
Mobile-first design which offers anytime, anywhere access
One security model to keep data secure 24/7/365
"Our national contract with E&I assists members in expediting the purchasing process by enabling them to spend more time in planning and preparation and less time on procurement processes," said Robert Steele, Vice President of Higher Education and Non-profit Sales at Workday. "We are excited about the UofL's use of the contract, and we look forward to helping E&I members with their growing needs and challenges during this exceptionally difficult time and beyond," Steele added.
Additional public institutions utilizing the E&I Workday contract include the University of Central Florida, Aims Community College, Collin College, Austin Community College, and more.
---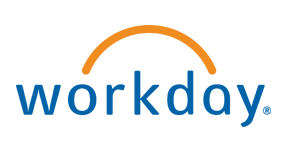 Learn more about E&I's ERP contracts and our competitively solicited Workday agreement.