An Enterprise Technology Shift in the Coming Decade
| By Keith Fowlkes, Vice President, Technology at E&I Cooperative Services
I recently read a great article by David Raths in Campus Technology titled: 7 Tips for Getting Started with VR/AR, which discusses virtual and augmented reality research being conducted by a new organization called VRFirst. As I read through David's comments on higher education's involvement in the testing and use of VR/AR technologies, I began wondering how this could eventually affect enterprise technology infrastructures, technology organizational structures, and—ultimately—the future of higher education.
Today, We Learn in a Physical Environment
Technology infrastructure as we know it today in our colleges and universities is mostly hardware-based, physically located on-campus. Network switches, wireless access points, and datacenters are all part of today's campus reality. Computers are supported with wireless network access, and high-end needs for computational supercomputing will eventually—if not already—be remotely provided by a handful of R1 and R2 institutions.
The majority of traditional education takes up physical campus space, with computer labs and other collaborative spaces continuing to grow the need for additional space and the construction of new technology-enabled buildings. Modern online learning is costly and requires extensive equipment and expertise to install, manage, and maintain, and so the tradition of "on-site" learning continues to be the norm. But what happens if, or when, it's no longer necessary to have students physically on campus to fill these expansive buildings?
Enter Virtual Learning
There will always be the need for some level of "on-site" education, however there are several factors in our social, economic, and educational environment that are driving the need for drastic changes in the way we teach and how students learn. While today's technology meets some of the needs for online education, there are admittedly deficiencies in areas of faculty teaching, student engagement, and pedagogical interaction. What if the line between the physical and virtual classroom was erased?
The work that is currently being done in virtual reality technology is in its infancy. Network bandwidth needs are low, and much of the work is polygonal with little detail and texture. Interaction with others inside these virtual worlds is mostly non-existent. Basically, I.T. is not too worried about this technology quite yet, but let's fast forward…
The Possibilities are Virtually Endless… and Disruptive
The year is 2028, a mere 10 years from now, and virtual reality is used every day by people for meetings, conferences, and education. The technology of the virtual environment is nearly (or completely) visually realistic. Most college students around the world attend their courses from home, and physical field-trips have been replaced by virtual ones, where a class can be transported to any place (or any time) quickly, safely, and cost-effectively. Even more amazing, there is no difference between sitting in a college classroom on campus and virtually from home. We've developed smaller, more comfortable glasses with advanced audio to bring students into an environment as real as life itself, almost like an academic version of The Matrix.
We once thought that online education was disruptive to our colleges and universities. Well, just think about how this type of virtual classroom environment brings an earthquake of disruption to the world's educational culture. This change has huge implications on faculty, pedagogy, administration and communities everywhere. Most of all, this type of monumental shift in education will have an enormous impact on our lives, our educational institutions, and our culture.
What Does This Mean for the Future of Education?
When sitting down to think of the applications virtual reality can have for higher education, I find myself asking: How might these changes affect enterprise technology operations? What if colleges and universities incorporated VR/AR technologies as a core element in enterprise I.T. operations? What form would this take, and what resources would be necessary, to transform our operations from physical to virtual? And what, ultimately, are the future greater implications of artificial intelligence in the classroom?
Many of the answers to these questions will only be found once a greater push for VR has been made in our schools. As someone who has spent their career in the technology sector of higher education, I look forward to discovering the future for our educational environment as we dive into this exciting new technology.
---
About the Author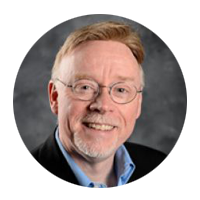 Keith Fowlkes is the Vice President, Technology at E&I Cooperative Services. He is a veteran Chief Information Officer and is a co-founder and board member of the Higher Education Systems & Services Consortium (HESS). Keith is a frequent speaker and contributing writer on technology topics in education. He can be reached at kfowlkes@eandi.org.
Please click here for more information on our technology contracts.
---
< Previous: Ensure Strategic Procurement on Campus: 9 Tips for Optimizing Your Strategy in 2018
> Next: Buying Computer & Network Equipment: Why Resellers are the Answer for Technology Procurement