Achieving Green Goals Starts with a Cultural Revolution
| By Tony Schifano, Founder & CEO of Antos Environmental
This is the first installment of an ongoing series on approaches to sustainability for educational institutions. Read part 2.
The summers are getting hotter, the winters are more extreme. There is a concentration of garbage in the Pacific Ocean that is so large it's been given a formal name: The Great Pacific Garbage Patch. Greenhouse gases are at a record high, the polar ice caps are disappearing, and studies show that climate change is having an irreversible impact on the planet.
There's no doubt about it: we need to act now to save the planet. By implementing more sustainable practices at your institution, you've chosen to be a part of the solution.
But where do you begin?
The time for trying is over – we must be doing.
For years, people have tried to be greener in their actions. They have tried to implement recycling programs in their offices. They have tried to encourage employees to bring reusable bottles.
The truth is, the time for trying is long over. At this point, we need to start doing – and that means weaving a sustainable mindset into the fabric of our daily lives. Easier said than done, right?
Here's the thing – today's educational institutions have an opportunity to effect some very real change in this area. You can start by examining your purchasing decisions.
Steps towards the bigger picture.
When it comes to procurement, one of the biggest challenges to overcome – especially in the world of budget-constrained education – is the task of convincing decision-makers that taking strides to reduce your institution's carbon footprint also means saving money.
From the items purchased to less frequent visits from waste haulers, going green is very effective in helping you save green. Switching the lightbulbs to energy-efficient LEDs will not only cause your energy bills go down, but the energy saved will be significant. Opting for recyclable, reusable, and even compostable products upfront means fewer visits from the waste hauling company in the long term, which positively impacts your ROI.
And that's just the tip of the – unfortunately, rapidly melting – iceberg.
In this series, we'll discuss innovative measures you can take to achieve your institution's green goals. Implementing a truly effective sustainability strategy will take baby steps, but it can successfully transform the culture on your campus and help you achieve your green goals.
---
Continue to part 2 of this series: Sustainability & K-12's Unique Opportunities for Change
---
About the Author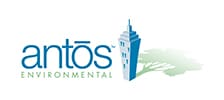 Tony Schifano is the Founder and CEO of Antos Environmental. Antos Environmental provides consulting and services focused on sustainable, environmentally-conscious waste management solutions
Find out more about the E&I Antos contract and sign up today.
---
< Previous: Supplier Spotlight: CAG
> Next: Why HVAC Restoration Makes Sense to Your Bottom Line