It's time for a new approach to enterprise resource planning in higher ed — one that involves transparency, cooperative contracts, a cloud-native strategy and more.
| April 30, 2019 | by Keith Fowlkes, Vice President, Technology at E&I Cooperative Services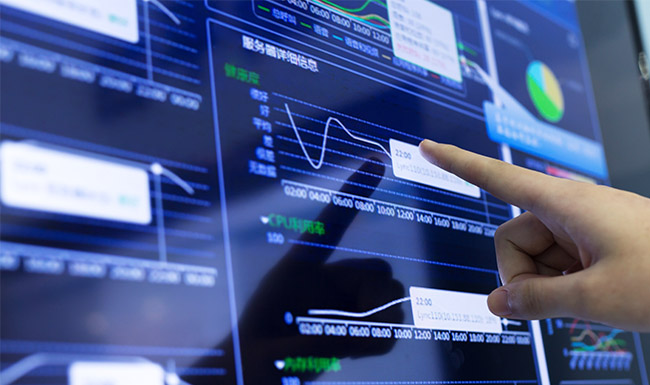 This article originally appeared in Campus Technology published April 25, 2019.
As a veteran higher education CIO and now in a role of ERP industry evangelist for higher education enterprise and cloud systems, I have seen the good, the bad and the ugly in the ERP world — both from my own experiences and through the eyes of so many good CIO colleagues across the country. Over the years, I've implemented two ERP systems at two schools and have been a consultant for a number of other educational institutions, and you can bet that I have many wishes for an industry where I have so many ERP company friends who serve so many of my fellow CIOs.
Change is needed in the higher education ERP industry … badly. Here are just a few key items that I believe are crucial to the industry for the coming years — and a cry (of sorts) for a true champion to change an industry so ready for transformation.
1. Transparency, Transparency, Transparency
Nonprofit buying organizations have known for years that there is strength in numbers, and they work hard to promote partnerships between their member institutions and solution providers. The organization that I currently work for, E&I Cooperative Services, and an organization that I helped create, the HESS Consortium, have been working together to build these relationships, to bring about better transparency in the ERP industry through cooperative contract agreements with leading technology providers. Cooperative contracts give our member institutions a more "apples-to-apples" view of top providers, and a more transparent view of costs, features, terms, conditions and services. Since our RFP teams are member-driven and led by some of the top CIOs and CPOs in higher education, these nonprofit cooperative groups give institutions a third-party evaluation of solutions selected for awards, including details on why they were awarded a contract, that is usable by their institution without an internal RFP process of their own.
As you might guess, some ERP solution providers have been resistant to any change in their business model, but a few have seen opportunity in meeting the higher education community via cooperative contracts. Others are unable to do these types of cooperative agreements because of the accumulated problems in their own pricing structures and business practices over the past decades.
Providers that lead with "legacy" products feel that if they were to do group buying contracts, it would risk exposing their own wildly varying pricing to their customers. Additionally, and more importantly, it risks having their existing customers discover how much their maintenance and support costs have inflated over the last 20-30 years, as compared to pricing for new customers.
I feel strongly that these cooperative contracts mark the beginning of a new age in transparency in the ERP industry for higher education. Over time, solution providers must normalize their customers' support and maintenance licensing to be more consistent across institutions, and less like the inconsistent models of the past. Companies that can do this can then begin to build stronger trust relationships with their customers over time through a product cohort model. The challenge for many, more established companies is that this takes years to do successfully. Some higher education institutions are just tired of the smoke and mirrors, and are ready to throw in the towel and move to greener pastures (i.e., another solution provider).
2. Reform an Aged Sales Model
I have often said that the ERP industry has functioned in a reality bubble, seemingly separated in time and space from other markets and sales processes. Institutions have no baseline to understand the discounts available to them from most companies. Moreover, colleges and universities have no way to know whether these offered discounts are based on number of user seats, FTE students or staff or, sadly sometimes, the level of their published institutional endowments or state funding. The challenge is there is no "MSRP" on ERP systems, so institutions must rely on their connections to evaluate whether they are getting a good price or getting hosed. I am not advocating an MSRP for the ERP industry necessarily. I am advocating that group buying contracts with members within a product cohort promote healthy transparency while allowing groups of institutions and solution providers to work closer together and build stronger trust partnerships.
Again, there is strength and security in numbers for both customers as well as solution providers. Companies looking to the future must start to think differently about how they approach new and existing customers. Through nonprofit organizations like E&I and the HESS Consortium, colleges and universities have been looking for new ways to come together in the cloud as cooperative groups to lower annual costs, share administrative resources and find new ways of providing technology operations more affordably. To retain existing customers and attract new ones, ERP companies must start looking at ways to offer a range of products and services to cooperative groups of institutions through cooperative contracts.
The approach that we have developed is a concept that I call a "referent network" strategy. By engaging these "cooperative cohort groups," companies can find increased revenues and marketing advantages while the institutions can see increasing savings by encouraging new customers to come on to their chosen software solution. Institutions will also gain the confidence that their ERP investment is one that is trusted by multiple institutions within a product contract cohort, sharing best practices and new product functionality with each other. These product contract cohorts can also help companies continue their direct relationships with institutions, retain their customer base and communicate better with them to make better software.
3. Give Clarity and Direction to "Cloud Convergence"
Even today, several years into the "cloud revolution," many companies still do not make their cloud strategy clear to their customers or their potential customers. The differences between "cloud-enabled" and "cloud-native" ERP systems are often ambiguous and sometimes subverted in the sales process. Of course, implementation of "cloud-enabled" systems is simply moving current software from campus datacenter(s) to a cloud hosting provider (possibly with some new software to make it work better in the cloud). A "cloud-native" ERP environment is software that is developed, most times from the ground up, to run in the cloud in a fully web-based environment — much like YouTube, Facebook or LinkedIn. With this paradigm, cloud-native applications use the same codebase in the cloud but can be implemented as either multi-tenant or multi-instance to use institutional data securely in the cloud. Generally, when upgrades are done, they are done for everyone on the same or similar schedules, so all customers use a single version of the software. You may have heard this described as applications "born in the cloud."
Many higher education ERP solution providers have a cloud strategy to migrate their "legacy" products to cloud-native products over a period of years. Some major companies are still using 20-plus-year-old legacy code in their solutions — and might have to do a full redesign and redevelopment of their software, which is resource intensive for their developers and internal support structures, not to mention their bottom line financials.
Make no mistake, "cloud-native" software is defined by nearly every industry leader today as a "born in the cloud" codebase that was developed from the ground up to operate in the cloud via a native and secure browser-based interface. While some will say there are deviations to this rule, know that a SaaS model can be either a cloud-native or a cloud-enabled solution — do not be confused by the syntax of the discussion. Cloud-native solutions are clearly different than cloud-enabled, but either can be good SaaS solutions depending on the long-term operational strategy of the institution. Also, do not forget, long-term cost is also a very important factor between those two development paths for customers.
Some companies that have multiple ERP product lines (mostly through acquisitions and mergers) are now planning to converge them into a new, single software offering, newly developed and designed as "cloud-native." While I do believe this is the most successful path for these companies, the question is, will they be able to sustain their customer base long enough to introduce a new product into the market, especially now that other affordable and fully cloud-native products are available? The bigger and more ominous question is, where will these companies get the additional capital to bankroll a completely new cloud-native product line? Will it be from their investors or on the backs of their existing customers?
4. Find Sustainability Amidst Disruption
Our operating environment in higher education is changing … quickly. With the national volatility of college-age student demographics, the national decline in family income and the ever-increasing cost of doing business, higher education is in a new era of cost cutting. The days of 5 to 7-plus percent annual increases for support and maintenance renewal costs have become unsustainable for most institutions. In colleges and universities where funding models and revenues are flat or declining, ERP providers must take a long look at their business models and decide how to make them more consistent, equitable and sustainable.
With cloud-native solution providers like Oracle, Workday and UNIT4 (formerly Agresso) as well as new competitors like Infor entering the U.S. higher education ERP market, I expect the coming years will be even more complex. Increased competition is a good thing for higher education, but it will definitely bring more disruption in the ERP industry. The coming 10 years will show that the most efficient and best software developers will survive in the race to create the latest next-gen cloud-native ERP systems. The companies that will be the most successful are the ones that can roll out a cloud-native solution with services and support in a way that is scalable as well as financially attainable and sustainable for higher education institutions of all sizes.
It's a tall order with some risk involved, but the ERP market is ready for a new vision and a new business model. I have a passion to see this happen and I fully believe that if an ERP company could address these basic but crucial points, it is possible that they could own the higher education ERP industry for decades to come.
---
About the Author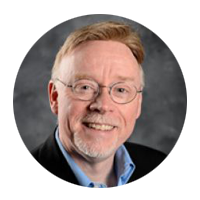 Keith Fowlkes is the Vice President, Technology at E&I Cooperative Services. He is a veteran Chief Information Officer and is a co-founder and board member of the Higher Education Systems & Services Consortium (HESS). Keith is a frequent speaker and contributing writer on technology topics in education. He can be reached at kfowlkes@eandi.org.
Please click here for more information on our technology contracts.