| September 10, 2018 | By Keith Fowlkes, Vice President, Technology at E&I Cooperative Services
After a very thorough solicitation process with an RFP team of member institution technology leaders, D2L, Ltd. (formerly Desire2Learn) and their new Brightspace learning management software (LMS) system has been selected as E&I's learning management software contract provider.
It was clear to the team that D2L, with their new cloud-native Brightspace software, is an emerging leader in the LMS market today. They showed our team that they were looking to partner in order to build success for colleges and universities, as well as dedicate themselves to current and new customers in long-term affordability. Current D2L customers will also be able to take advantage of this new contract as their current contract terms expire.
Check out this video below for a comprehensive overview of the benefits to E&I's new contract with D2L!
Click here for more information. For questions, please contact your E&I Member Relations Representative, Michael Mast, Business Development Manager, Technology Products, or Keith Fowlkes, Vice President, Technology.
---
About the Author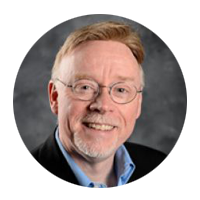 Keith Fowlkes is the Vice President, Technology at E&I Cooperative Services. He is a veteran Chief Information Officer and is a co-founder and board member of the Higher Education Systems & Services Consortium (HESS). Keith is a frequent speaker and contributing writer on technology topics in education. He can be reached at kfowlkes@eandi.org.