| by Oliver Dotsch, Senior Education Account Manager, Kano
A new generation is rising. Kano, a CDW-G vendor, in partnership with Microsoft, has designed a new kind of computer specifically aimed at supporting K-12 students: the Kano PC.
The Kano PC supports everyday learning with the power of Windows 10 Pro, is easily managed using Microsoft's Intune for Education and Autopilot, and empowers students with next generation content and experiences.
The Kano PC is modular—students follow the story book, plug in the pieces, and bring the PC to life. Through our research, we've found that a third of classrooms have to send out computers for repair. Meanwhile, the Kano PC's innovative design and click-in, click out modular parts, including the battery, speaker, keyboard, and case, help students maintain their own computers. This field serviceability and Kano's K-12 curriculum resources promote students' understanding of how to diagnose and fix their own PCs, eliminating the need for costly technical support.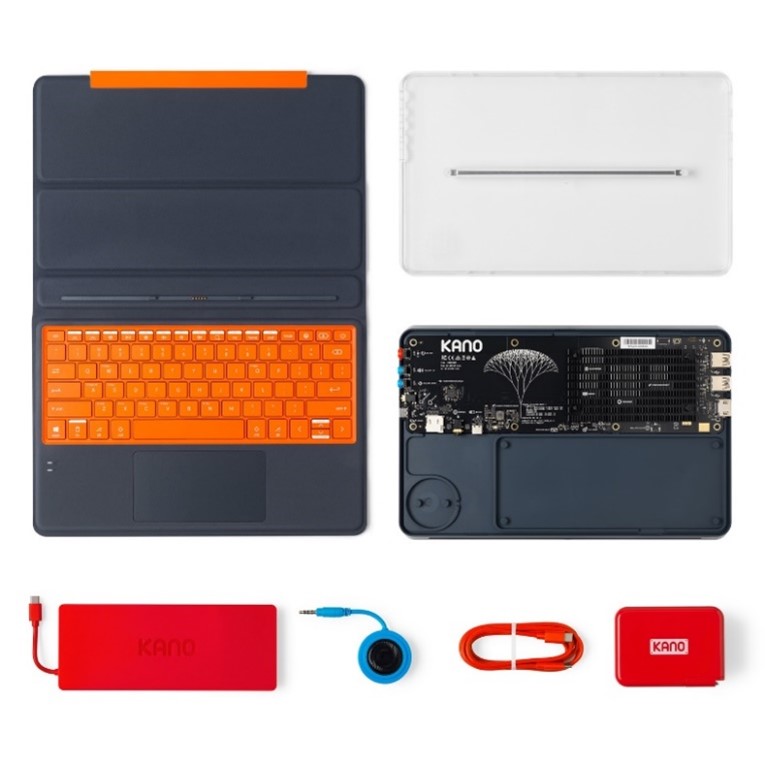 Compatible Tools Empower Students
As a full Windows 10 device, the Kano PC is compatible with Microsoft 365, Teams, Minecraft (each sold separately), and more. These tools enable educators to empower students with the knowledge, skills, and understanding necessary to succeed in today's digital world. Educators can also organize remote learning, set assignments, and see what their students are up to, successfully managing their classes with comprehensive and easy-to-use software.
Microsoft InTune and Autopilot enable simple setup and management of multiple Kano PCs. This helps IT administrators get Kano PCs up and running quickly, so that these PCs spend more time in students' hands.
Software Supports Learning from Home or in School
For K-12, powerful pre-installed software supports learning from home or in the classroom. Students will learn important skills as they make their own art, apps, games, music, and animations with simple steps and videos. They will also learn how their computer works, demystifying the processors, RAM, touchscreen, and more that they use daily. These apps are compatible with the Kano Creative Computing Curriculum, a STEM.org Authenticated Educational Product with over a year of engaging standard-aligned lessons to help teachers challenge their students to problem-solve, think critically, understand technology, and become thoughtful and creative human beings.
As we continue to explore what the future of computing looks like, we'd love to have some of your feedback, which our product team will feed directly into our product development. You can fill out a short form here – thanks so much for your support!
---
The Kano PC is now available through the E&I CDW-G contract for computer equipment & hardware.