| December 5, 2018 | By Keith Fowlkes, Vice President, Technology at E&I Cooperative Services
We are so excited to welcome Columbia Advisory Group (CAG) to our E&I portfolio through a competitive solicitation by our friends at Texas A&M University. CAG offers a wide variety of IT services to meet the needs of our member institutions.
Columbia Advisory Group (CAG) provides best-in-class IT support services for education. They work with a broad-range of top-tier technology partners and provide consulting, implementation, and IT support for the platforms and services most critical to educational institutions nationwide.
Please take a look at the video below to learn more about what Columbia Advisory Group offers through our LPA contract or click here to learn more and sign up for this new exciting contract today!
Watch Now
---
About the Author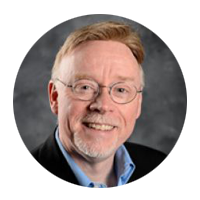 Keith Fowlkes is the Vice President, Technology at E&I Cooperative Services. He is a veteran Chief Information Officer and is a co-founder and board member of the Higher Education Systems & Services Consortium (HESS). Keith is a frequent speaker and contributing writer on technology topics in education. He can be reached at kfowlkes@eandi.org.
Learn more about E&I's technology contracts.