Advances in technology have enabled today's organizations to streamline and automate core business processes. Most of all, these advances have allowed this to happen with greater cost savings and efficiencies as key benefits. E&I recognizes the value of best-in-class technologies, so we offer a growing suite of electronic solutions to help procurement and business professionals drive value for their school or university.
E&I's best-in-class electronic platforms are used by leading schools and universities nationwide. These institutions are looking to source more strategically – maximizing enterprise efficiencies, automating business processes, and driving down costs.
Electronic Services for Education
E&I is fully committed to driving innovation for our members through select solutions for e-procurement, spend analytics, reverse auctions, and more.
E-Procurement:
E&I offers a choice of solutions for e-procurement, making the benefits of e-procurement accessible and affordable for just about any educational institution. Our quick-to-implement solutions support up to 20 of the most in-demand E&I contracts right out of the box – and can scale to support any number of E&I and non-E&I contracts.
By using e-procurement with E&I, it's easy to drive cost savings from day one. But that's just the beginning: roll your e-procurement solution out to end-users across campus and watch savings accelerate as adoption grows. End users will grow to love e-procurement: it centralizes their entire purchasing experience and eliminates the manual inefficiencies and paperwork of the traditional requisitioning process.
E&I's e-procurement solution offerings include ESM and JAGGAER.
For more information, contact:



Michael Mast
Portfolio Support Executive, IT
E&I Cooperative Services
480-414-4401
mmast@eandi.org
Reverse Auctions:
Reverse auction bidding technology is an innovative tool that should be in the toolbox of every strategic procurement professional. Utilized as part of an integrated sourcing strategy, reverse auctions can help an institution secure best available market pricing for products and services while reducing process costs, time, and complexity.
From gas and electricity, to ice melt, generators, coarse paper and beyond, E&I's reverse auction service can be tailored to the unique needs and resources of our members to obtain the best market pricing on virtually any range of commodities and services. E&I reverse auctions are conducted on the highly-acclaimed Procurex platform. Our proven process is seamless and easy and perfect for the sourcing of any products or services where clear and concise bid specifications can be provided to suppliers.
For more information, contact:



Michael Mast
Portfolio Support Executive, IT
E&I Cooperative Services
480-414-4401
mmast@eandi.org
Spend Analytics:
E&I Consulting Group offers a comprehensive spend analytics package on the Rosslyn Data Technologies (formerly Rosslyn Analytics) RAPid platform. Using RAPid, we'll help conduct a comprehensive spend analysis across all of your major spend categories. We analyze your institution's spend habits, processes, and trends and provide you with fully documented and actionable findings in the form of a formal Strategic Sourcing Plan. Included in this Plan document, among other things, will be a set of prioritized commodity sourcing opportunities that would provide significant savings opportunities for your institution.
The RAPid platform is designed for truly strategic decision-makers who need more than mere visualization. Our spend analysis consultants will extract, aggregate, cleanse, validate and classify your targeted spend data for the purpose of gaining visibility into actionable strategic opportunities around your entire supply chain. This can include, but is not limited to, sourcing strategy, cost reduction, supplier management, process improvement, and contract compliance.
E&I Consulting Group's spend analytics service can deliver real and actionable results in as little as eight weeks. Members can subscribe to a one-year package or take advantage of our multi-year, tiered pricing discounts to drive and accelerate cost savings in the longer term. Training and professional services are included with all engagements and can be customized further to the unique needs of your institution.
For more information, contact: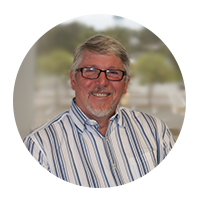 Paul Harris
Senior Consultant
E&I Consulting Group
615-419-8695
pharris@eandiconsulting.org