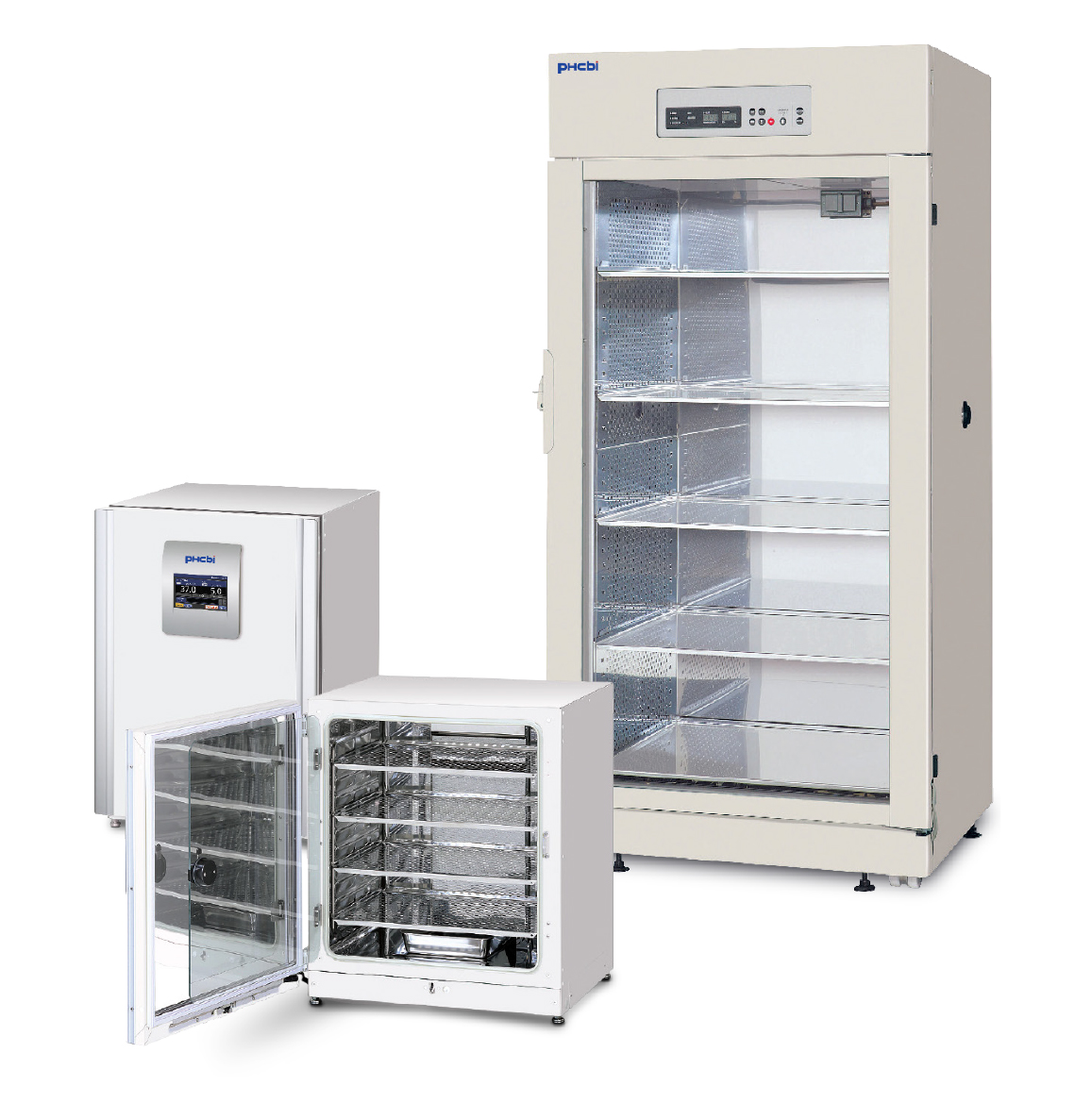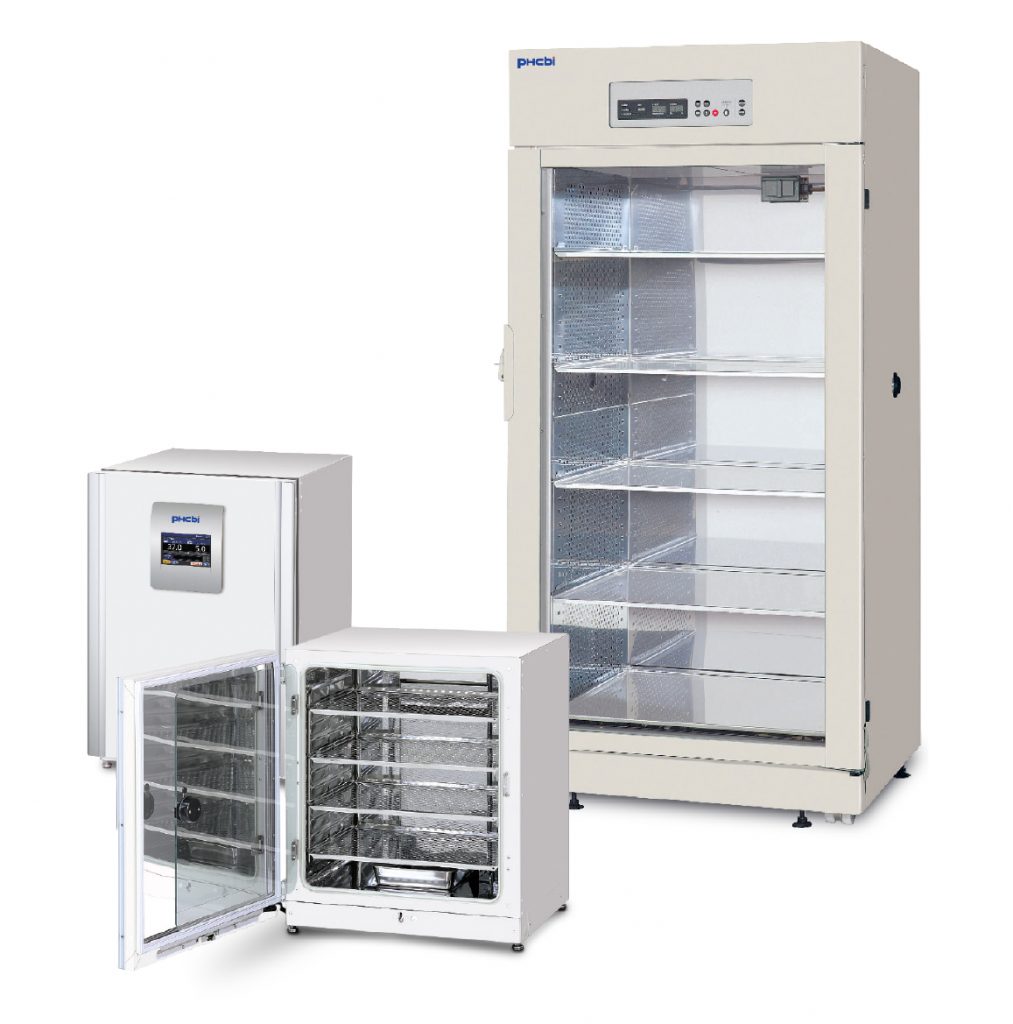 The complete line of PHCbi brand cell culture incubators includes basic to sophisticated CO2, CO2/O2 designs with contamination control systems to match a variety of applications. Designed for pharma, biotech and clinical research uses, these incubators are engineered to achieve reproducibility from one day to another.
Contamination Control
Because contamination-free performance is critical to safe and economical cell culture, all models are constructed with the company's proprietary inCu-saFe® copper-enriched stainless steel interior surfaces for continuous germicidal protection.
Decontamination
PHCbi offers a choice of H2O2 or high heat decontamination on selected models. Both methods are fully automatic once manually initiated.
Multigas CO2 and O2 Control
In addition to conventional CO2 control, the PHCbi product line includes precision CO2 and O2 control developed for the most sophisticated mammalian cell culture environments in vitro to replicate the in vivo condition.
Microprocessor Controls
All models include high performance microprocessor controllers with digital setpoint and display of all incubator functions.