E&I is committed to developing a world class Supplier Diversity Program which reflects the growing diversity commitments of our member institutions and the multicultural communities in which they serve. We recognize the importance of diverse suppliers and are committed to ensuring that supplier diversity is an integral part of our values and procurement processes.
Our Supplier Diversity Program focuses on the following diverse supplier classifications:
MBE – Minority Business Enterprise
WBE – Women Business Enterprise
DOBE – Disabled-Owned Business Enterprise
VBE – Veteran-Owned Business Enterprise
SDVOB – Service-Disabled Veteran-Owned Business
SBE – Small Business Enterprise
SDB – Small Disadvantaged Business
WOSB – Women-Owned Small Business
We have partnered with the following diverse suppliers to provide services to E&I members:

Alpha Building Corporation is an industry leader in total facility maintenance. Alpha has been providing job order contracts of every designation since 1973 and has successfully partnered with the Department of Defense, colleges, universities, school districts, private industry, and municipalities.
Woman-Owned, Certified Historically Underutilized Business with a commitment to utilizing small local businesses from within the community
Certified Diverse Supplier: regionally certified HUB by the state of Texas (expiration date: 10.23.23)
Certified Diverse Supplier: regionally certified WBE by the state of Tennessee (expiration date: 8.8.24)
This contract is only available to members in Arkansas, Kansas, Oklahoma, Texas, Tennessee, and New Mexico.
Nouveau Construction & Technology Services is one of the fastest growing job order contract (JOC) providers in the United States. Nouveau invests in each project's upfront development to ensure all projects are completed on time, within budget, and with the utmost quality. This upfront work minimizes the need for field changes, helps contain surprises, and ensures each project runs smoothly and efficiently. From concept to closeout, Nouveau gets the job done.
Certified Diverse Supplier: regionally certified as a Historically Underutilized Business (HUB) in the state of Texas and a Woman Owned business (expiration date: 1.8.25)
This contract is currently available only to members in the state of Texas.
---
We look forward to identifying new diverse supplier candidates to meet the growing needs of our member institutions across the country. For questions regarding our commitment to diversity supplier inclusion in our contracting process, please contact: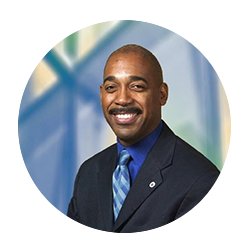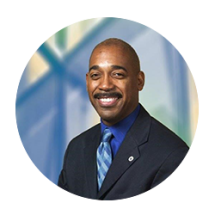 Titus Martin
Executive Director, Supplier Diversity
tmartin@eandi.org