Why a Marketplace?
Amazon model has transformed how we shop
Conduit to bring our business partners and our members together
Catalogs and contracts searchable in one platform – across campus
Every business partner represented regardless of
e-commerce ability
Who is EqualLevel?
Solution provider for E&I Marketplace
Solution is easy to use and easy to adopt – consumer shopping experience
Solution is pre-loaded with all E&I contracts for a quick start
Punchout integration from ERP and other ePro systems available
EqualLevel incorporates a strategy for success for ALL suppliers, regardless of e-commerce capability
What is the E&I Marketplace?
The E&I Marketplace is a no-cost online marketplace for p-card users – enabling schools and universities to drive end users to a centralized shopping experience E&I's contracts are available in a fully secure purchasing environment.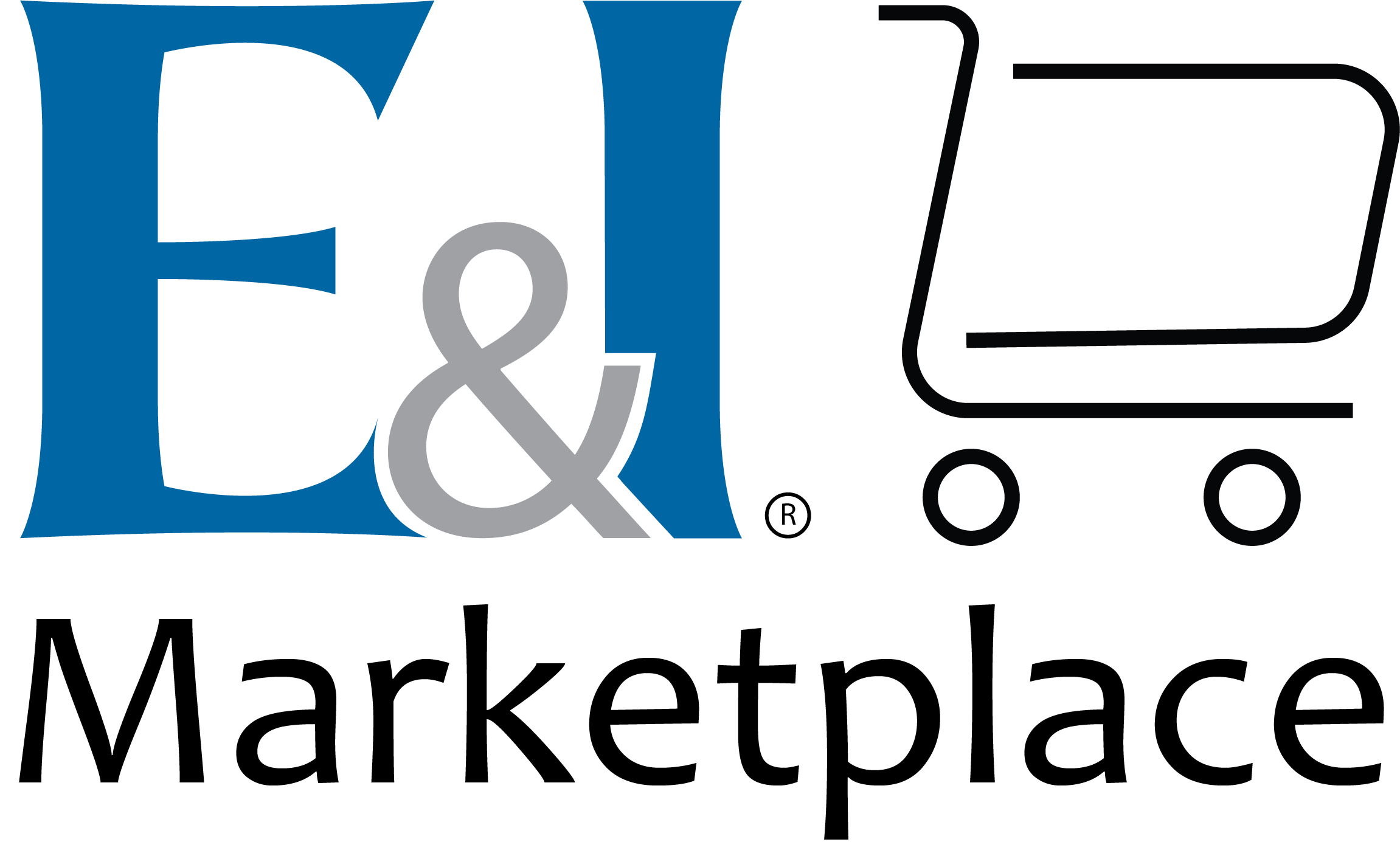 While the E&I Marketplace is intended for small to mid-size members, it is available to all members. E&I wants to provide an eProcurement pathway for those members that historically haven't been able to afford eProcurement because of cost. The Marketplace is offered at no cost to the membership.
E&I Marketplace is configured in line with the member account. P-card transactions are available by default. Purchase order transactions can also be enabled at the member's request. Each member has been associated with a known domain(s) so when a user registers, they will be associated with the appropriate account. Any discrepancies will delay the auto registration process until the E&I Marketplace Administrator can verify the user and the appropriate account. When a user places an order, the resulting standard cXML order will include their E&I Member ID, member name, p-card number, and user information. EqualLevel can provide a sample of the punchout and PO transaction detail.
Members looking to engage more strategically in the Marketplace will designate an Account Administrator for their specific member account – at which time they can request purchase order transaction type, setup approvals, access to member specific pricing (if applicable), and additional functionality, if desired.
What does E&I expect and require of its suppliers?
Suppliers participate in the E&I Marketplace based upon their e-commerce capabilities (punchout or request for quote). The Supplier Enablement Checklist (attached) defines the enablement type and related requirements. All suppliers will have the following features in the E&I Marketplace:
Marketplace Content

Contract search by key word
Contract profile
Brochures and videos
Transaction Functionality

Request for quote or information
Custom request form
Self-initiated quote
Receive electronic orders
The benefits of Marketplace content and transaction functionality include:
Search terms and key words are included in a supplier's Contract Profile. Including key words with a supplier's Contract Profile enables the E&I Marketplace to leverage the existing search capability in EqualLevel that searches product catalogs – to also search contract profiles. All suppliers benefit from key words; even those without catalogs. Any time a shopper enters a search word or phrase, the search returns catalog items from supplier catalogs but also returns the supplier's Contract Profile. There is no limit to the number of key words or phrases a supplier may include in its Contract Profile. Typically, it would be categories and subcategories, or product types.
Request for Quote enables a Marketplace user to communicate interest in a supplier's products/services directly with the supplier through the Marketplace. In addition, a supplier may request additional product/service specific information from a Marketplace user by creating a custom request form.