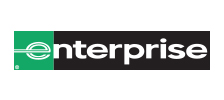 November 13, 2017 – As a family-owned business for more than 60 years, Enterprise is committed to operating with the next generation in mind. Today, they are pleased to announce that they are honoring that commitment in a very special way with a $30 million donation from the Enterprise Rent-A-Car Foundation to help support The Nature Conservancy (TNC in Canada), a global nonprofit organization that works to address critical conservation challenges around the world.
This five-year donation, called the Routes & Roots: Enterprise Healthy Rivers Project, will help support The Nature Conservancy's long-term water resource management initiatives.
This initiative, which solidly aligns with their 50 Million Tree Pledge to plant a million trees each year on public lands, is expected to benefit 150 million people by working to ensure that healthy rivers continue to enrich our lives for generations to come. Their $30 million donation will help The Nature Conservancy protect and preserve four major rivers and watersheds across North America and Europe:
Mississippi River: Helping reduce excess runoff that enters the river system and the Gulf of Mexico, reversing the "dead zone" in the Gulf that threatens marine life, fisheries, and recreation and tourism.
Colorado River: Establishing water conservation reforms throughout the Colorado Basin to help keep the river sustainable through periods of drought and increased water demand.
Canada: Working in Manitoba with native peoples like the Cree, Ojibwe, and Dakota to improve river management with sustainable land and water management practices.
Europe: Integrating conservation into renewable energy projects along the Western Balkans' rivers, reducing current threats that undermine river health, biodiversity, and water security.
Enterprise's partnership with The Nature Conservancy reflects both the company's deep roots in the cities and towns they serve and their determination to help chart a prosperous route forward for those communities. This infographic shows the benefits this program will have to thousands of communities and the ecosystems that surround them: