How Online Auctions Can Provide Solutions to Today's Surplus Challenges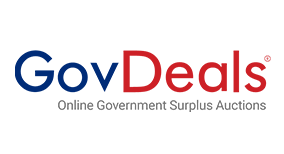 Sustainability and surplus disposition go hand-in-hand. Hundreds of private and public higher education institutions are experiencing tremendous success utilizing GovDeals' online auction solution.  Our sustainable model enables end-of-life assets to be offered for both internal reallocation and public sale from a virtual warehouse that is accessible via the internet.
COVID-19 forced institutions to rethink their processes, but for those who were already using GovDeals, it was business as usual! In fact, use of GovDeals by government agencies and institutions of higher education has skyrocketed due to COVID-mitigation strategies encouraging use of online marketplaces.  Our model has always been online and provides our clients with a fully compliant and transparent solution that requires minimal person-to-person contact.
Our solution includes functionality for first conducting private auctions to offer assets for reallocation within institutions and then to public schools, non-profits, etc. where required by policy. Select assets can be offered for a fixed price through an online Storefront that can be accessed online by students, staff, and anyone else as determined by you. Higher value, more specialized assets, and assets in larger quantities or lots can be offered to the public using an auction strategy designed to maximize return on investment.
Most institutions of higher education have implemented sustainability initiatives and are seeking recognition and an opportunity to earn certifications and grants. GovDeals' solution allows our clients to track the weight of assets diverted from the landfill and other important data that can be used to address sustainability initiatives.
The GovDeals solution can also enable the sale of real property to include land with or without improvements. Additionally, costs can be avoided by selling buildings for demolition rights, selling assets (boilers, copper pipes, cabinets, etc.) out of buildings slated for remodeling, and a plethora of other applications.
Here are just a few examples of what our higher education clients are saying:
"The GovDeals team provides excellent support and services in all our interactions. I would recommend GovDeals for all size surplus operations."
"With no physical warehouse and before the use of GovDeals most excess property went to landfill. We use GovDeals to move this through the virtual warehousing platform and pay no disposal costs."
"The reporting tool makes it easy to track all sales, including tax reporting and reconciling sales to department cost centers."
"We have increased sales and revenue each year. This includes lab and computer equipment and furniture. We have been able to get a greater return on our unique and big-ticket items because of GovDeals' expansive bidder base. GovDeals has been successful in marketing our surplus property which has generated multiple bids."
---
We are eager to assist your institution!  To find out more about how your institution can benefit from the GovDeals solution, please visit these sites:
---
About the Author
Terri Powell is the Business Development Representative State Government and Higher Education covering the United States. She has been in with GovDeals for almost 2 years.
GovDeals offers an online auction solution that enables government and educational agencies – both public and private – to maximize ROI for assets they no longer need.