An Interview with Lee Lewis, Global Supplier Diversity Manager
| by E&I Cooperative Services
We sat down with Lee Lewis, Global Supplier Diversity Manager at Enterprise Holdings to discuss the company's commitment to supplier diversity, trends in this area, and how other organizations can successfully implement their own supplier diversity program.
Please talk a little about your organization's commitment to supplier diversity. Why is this important? Focus of the program? Goals?
At Enterprise, we have a set of eight Founding Values that drive our supplier diversity program. Among them are:
We strengthen our communities one neighborhood at a time.
Our brands are the most valuable things we own.
Our doors are open.
We believe that by partnering with local and diverse owned businesses, we are supporting them in hiring and paying wages locally, thereby driving economic growth. Our decentralized structure allows us to employ this model everywhere we operate.
The goal of our program is to have our supplier base bear a reasonable resemblance to the communities in which we do business. We do this by identifying and encouraging equal opportunities for minority-owned, women-owned, disadvantaged, and other types of small businesses to work with Enterprise Holdings. In the process, we create relationships that enhance our ability to grow our business.
What unique advantages do diverse suppliers bring to the table? What are the benefits of doing business with these suppliers?
Enterprise was once a small business – in fact, our founder, Jack Taylor, started the company in the basement of a dealership with just seven cars. Today, we operate in 100 countries and maintain a fleet of more than two million cars. We are an example of what a small business can become.
Small, diverse-owned businesses tend to be on the cutting-edge of thought leadership, innovation, and fresh ideas. Their entrepreneurial spirit embodies a certain hunger to succeed, and studies have shown that partnering with diverse-owned businesses often results in cost savings.
How do you promote diverse suppliers within your organization? Do you offer any support to these organizations in terms of outreach programs, etc.?
As Global Supplier Diversity Manager, my responsibility is to introduce stakeholders and decision makers to organizations with whom there is a potential to build a partnership. I do this as a member of our supply chain management team at our world headquarters, and by interacting with a network of purchasers throughout our global operations. Maintaining daily contact with these decision makers not only promotes the cause of a diverse supply chain, but also provides the opportunity to truly partner with them to find the best suppliers available to us.
Enterprise is a member of several national organizations that advocate for diverse-owned businesses, including the National Minority Supplier Development Council (NMSDC), the Woman Business Enterprise National Council (WBENC) the Airport Minority Advisory Council (AMAC), and the LGBT Chamber of Commerce (NGLCC). These organizations are designed to promote the cause of their constituent businesses while providing tools and resources to contribute to their development. They organize meetings, conferences, educational workshops and matchmaking opportunities in an effort to build relationships between suppliers and corporations. Much of our outreach is conducted in partnership with these and similar organizations.
Methods of attaining buy-in for supplier diversity within your organization?
Attaining buy-in is all about establishing the value proposition and business case. It is important to show stakeholders how working with diverse suppliers contributes to their bottom lines. It is also critically important to show how these partnerships further the mission, methods, values, and goals of the company.
Any misconceptions about doing business with diverse suppliers?
Some misconceptions I have seen include:
Diverse suppliers do not have the bandwidth or capability to handle our needs.
The products or services they offer will be substandard.
There are no diverse suppliers in a segment (e.g., computer manufacturing).
Each of these misconceptions are just that. We proudly partner with diverse suppliers who demonstrate their capabilities despite these preconceived notions.
Any challenges you've faced with regard to the program and how did you overcome those challenges?
When taking over this role, the first challenge faced was in creating awareness and buy-in. We overcame this by creating a campaign of "awareness and care-ness," which included the following:
An educational program about what supplier diversity is and what it accomplishes.
Identifying and sharing opportunities that contribute to the bottom line while maintaining a positive brand image in the communities we serve.
A series of webinars and in-person meetings with key stakeholders to convey these ideas.
Can you share any strategies for engaging senior leadership in supporting your supplier diversity program?
One feature of our program is the Supplier Diversity Task Force, which is a working advisory board consisting of senior leadership who also happen to be stakeholders. These members represent a wide spectrum of internal departments. Not only do they bring their knowledge and expertise to our initiative, but they also act as ambassadors for it within their respective departments and among their executive-level colleagues.
Any best practices or tips you can share for other organizations interested in initiating a supplier diversity program?
It's difficult to be successful without executive-level support for your program. Establishing this should be a priority.
Ensure your goals are consistent with the company's goals, or you risk your program becoming largely irrelevant.
Ensure the business case and value proposition for the company are firmly established and clearly communicated.
Secure allies, executive sponsors and other supporters who will provide mentorship, advice and access.
There is very little that can be accomplished without resources. Build a business case for a strong budget that allows the program to grow and accomplish organizational goals.
Develop relationships with decision makers that will promote opportunities to introduce and engage diverse businesses.
Can you talk about any trends in supplier diversity and how Enterprise is responding to these trends?
One trend is that many organizations are going global with their programs and adapting them to the laws and cultures of the countries in which they operate. My responsibility is to help our international teams understand and act upon these concepts. In support of this, we maintain a key partnership with WEConnect International, an advocacy organization for woman business owners outside the United States.
Another is that Tier 2 programs are becoming more prevalent. This simply involves encouraging or requiring primary (Tier 1 or direct) suppliers to utilize diverse suppliers in their efforts to supply the company. Enterprise just developed a small Tier 2 program and will be expanding it going forward.
What are the future plans for your supplier diversity program? How will you continue to grow the program?
The Enterprise supplier diversity program currently acts similarly to a consultancy. While goals are established and performance is tracked and evaluated, the process involves referring potentially qualified suppliers and decision makers.
In the future, the process will involve supplier diversity becoming an integral part of supplier consideration for every product and service procured by the company. This will allow us to implement supplier development, evaluation and mentoring programs.
Establishing key performance indicators (KPIs) will raise the standards of performance, resulting in better relationships and delivery of the most quality products and services.
---
About the Author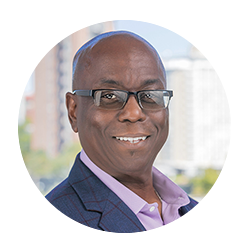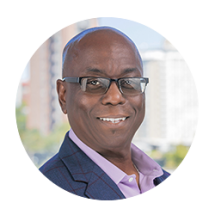 Lee Lewis is Global Supplier Diversity Manager for Enterprise Holdings Inc. In this role, Lee is responsible for ensuring that Enterprise's supply chain is diverse and consistent with the company's goals, mission and values.
Find out more about E&I's Enterprise Holdings contract and Enterprise Fleet contract.
---
< Previous: Identifying Water Risks & Protecting On & Off-Campus Properties
> Next: Supplier Spotlight: CDW-G