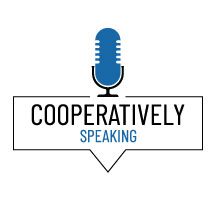 Welcome to Cooperatively Speaking, a podcast by E&I Cooperative Services. Each episode, we discuss the topics most important to procurement and end-users at schools and universities.
Get the RSS Feed for this podcast on Buzzsprout or subscribe through your preferred streaming platform, including Apple Podcasts, Spotify, Google Podcasts, and Amazon Music.
TUNE IN TO THE LATEST EPISODE
Season 2
The Hidden Risk in Your Vendor Master
Season: 2 | Episode: 2 | Category: Services
---
---
Hosts: Joe Castelluccio, Business Development Manager, General Products & Services at E&I Cooperative Services
Guest: Naomi Emmons, Deputy Chief Procurement Officer at the University of Kentucky; Rick Gay, Director of Procurement Services at Spring Branch Independent School District; and Taylor Nemeth, Head of Payments at PaymentWorks
With 74% of organizations reporting they were the target of an actual or attempted payments fraud in 2020, the problem is well known — but not well understood.
In this episode, Joe and our guests discuss the common ways these frauds are successful using real-world examples from higher education and K-12 institutions. You'll learn why the risk inherent to the vendor master is not solved by traditional cybersecurity, common ways in which fraudsters try to trick AP/procurement into changing bank account information, and the processes in place at Spring Branch ISD and UK that thwarted fraudulent attempts.
Helpful Resources:
Free webinar: Payments Fraud and Your Vendor Master: Uncovering Hidden Risks
E&I's competitively solicited PaymentWorks contract
For a limited time, E&I members receive 15% off MSRP from PaymentWorks through 9.30.2022. Learn more.
Breaking Down Funding for Facilities
Season: 2 | Episode: 1 | Category: Facilities
---
---
Hosts: Saul Alvarado, Vice President, Facilities at E&I Cooperative Services and David Manz, Business Development Manager, Facilities at E&I Cooperative Services
Guest: Matt Robeson, National Enterprise Account Manager for K-20 at Carrier
Since March 2020, Congress has allocated $264.5 billion for private, public, K-12, and higher education spending in response to the pandemic. Much of these funds can be used for your facilities project — including construction — if you are able to justify the costs as being necessary to virus mitigation.
In this episode, David, Saul, and our guest Matt discuss the different kinds of funding available for educational facilities (CARES, CRRSAA, ARPA, GEER, ESSER, HERF) and how they can be used to fund your facilities projects.
Helpful Resources: