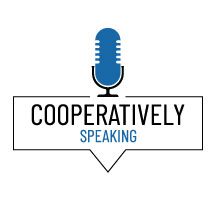 Welcome to Cooperatively Speaking, a podcast by E&I Cooperative Services. Each episode, we discuss the topics most important to procurement and end-users at schools and universities.
Subscribe to our podcast through your favorite streaming platform and get the RSS Feed on Buzzsprout.
Breaking Down Funding for Facilities
Season: 1 | Episode: 5 | Category: Facilities
---
---
Hosts: Saul Alvarado, Vice President, Facilities at E&I Cooperative Services and David Manz, Business Development Manager, Facilities at E&I Cooperative Services
Guest: Matt Robeson, National Enterprise Account Manager for K-20 at Carrier
Since March 2020, Congress has allocated $264.5 billion for private, public, K-12, and higher education spending in response to the pandemic. Much of these funds can be used for your facilities project — including construction — if you are able to justify the costs as being necessary to virus mitigation.
In this episode, David, Saul, and our guest Matt discuss the different kinds of funding available for educational facilities (CARES, CRRSAA, ARPA, GEER, ESSER, HERF) and how they can be used to fund your facilities projects.
Helpful Resources: